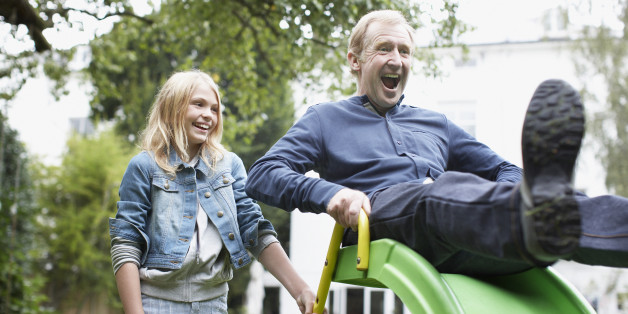 From "50 is the new 30" to "50 is the new sexy," we've heard it all. We're not denying life after 50 is "f**king awesome" as one of our bloggers recently put it. Indeed we're enjoying our senior discounts, embracing our empty nests, and feeling pretty darn good in our thicker skin.
But we're not spring chickens anymore. We may not be able to turn back the clock but we certainly can act like it. Even science has proven you're only as old as you feel. According to one recent study, "aging is multidimensional," and there are more factors at play than just your DOB. Another study found men who were married to much younger women cut their risk of premature death by up to 20 percent!
We asked our Facebook fans what keeps them young at heart, whether it's a younger spouse or partaking in old hobbies from their younger days. Check out their responses below and tell us how you stay young in comments!
1) "Additional access to others in the world via internet," said Fredrika McKain.
2) "Volunteering with different organizations," said Susan Lander.
3) "Fun with fashion," said Jan Gloster.
4) "HRT. Truth!" said Mayda Tapanes.
5) "Riding...horse and Harley," said Patricia G. Gorg.
6) "Attitude. Embracing change. Learning new things," said Beth Greenshields Courrau.
7) "Friends of all ages, the opportunities to try new things!" said Melinda L. Hayden.
8) "Exercise," said Tomi Kent Smith.
9) "I believe that music and dancing helps keep me young.I keep up with current music and videos. I dance in my living room every chance I get. I have eclectic taste in music and though I still love music from 'back in the day' I love today's music even better.I am a grandmother and mother and wife but that is not what I let define me. I am still waiting to grow up. LOL," said Barbara Brown.
10) "Working with younger people and appreciating their view points!" said Wanda Pollard-Phillips.
BEFORE YOU GO
PHOTO GALLERY
7 Biggest Post 50 Beauty Blunders