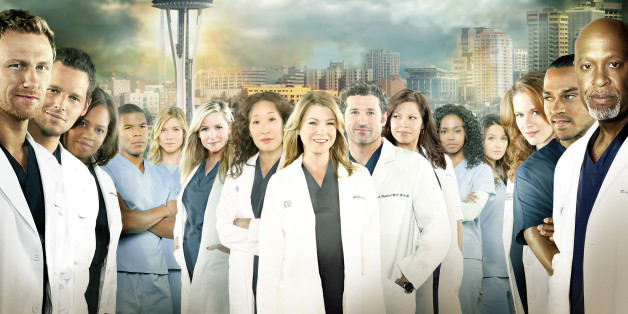 "Grey's Anatomy" isn't going anywhere for awhile.
At a Television Critics Association panel this past week, ABC president Paul Lee said that he hoped the medical drama would continue for "for many years to come," E! reports.
Despite cast departures (like Sandra Oh leaving this season), Lee credited "Grey's" popularity to show creator and executive producer, Shonda Rhimes.
According to E!, Lee said that Rhimes "is one of the greatest writers that our generation has seen. She's continuing to write an immensely powerful show. It makes you laugh and cry every week, and what season are we now? And by the way, to her enormous credit, it is completely different than 'Scandal.' And I love it. I think it's going to stay on the network for many years to come."
Even with Oh leaving, (and we can't imagine series stars Ellen Pompeo and Patrick Dempsey to stick around forever) it seems that "Grey's Anatomy" will survive just fine with cast rotations as the years go on.
Maybe "Grey's" has become this generation's "ER?"
"Grey's Anatomy" airs Thursdays at 9 p.m. EST on ABC.
BEFORE YOU GO