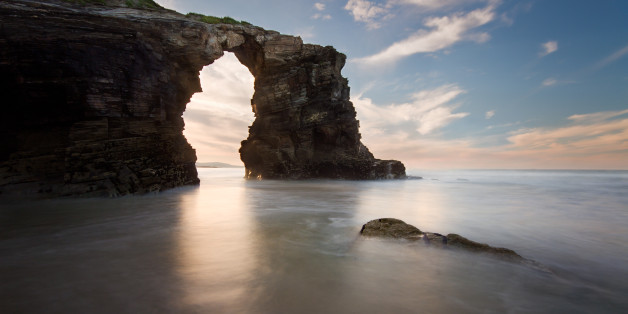 Praia de As Catedrais -- aka Beach of the Cathedrals -- sits on the northern coast on Spain, near the Bay of Biscay.
At low tide, you can hike under and around its precarious rock arches, which line the beach like actual little cathedrals.
But if you stay too long, the tide will rise and swallow the cathedrals whole, until they look like sunken wonders that were never on shore to begin with.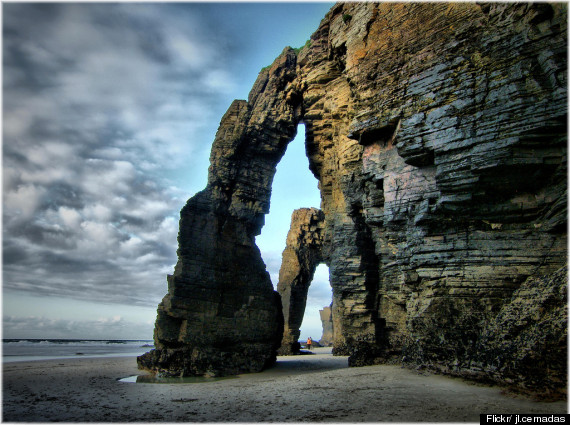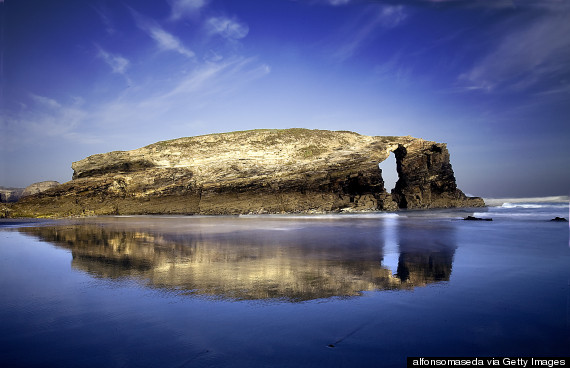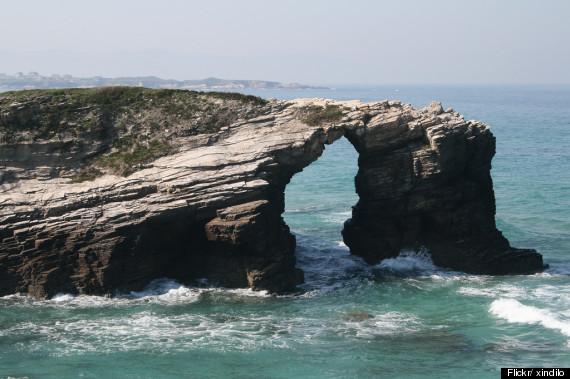 Besides its spectacular arches, Beach of the Cathedrals also has caves you can climb through and cliffs about 30 meters high-- perfect for a peek into the misty waters at high tide.
The beach is protected as a natural monument by the government of Galicia, its Spanish province.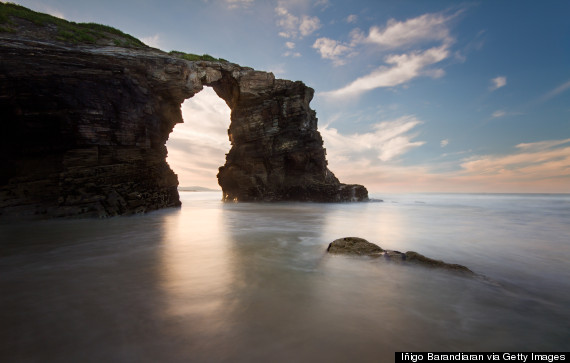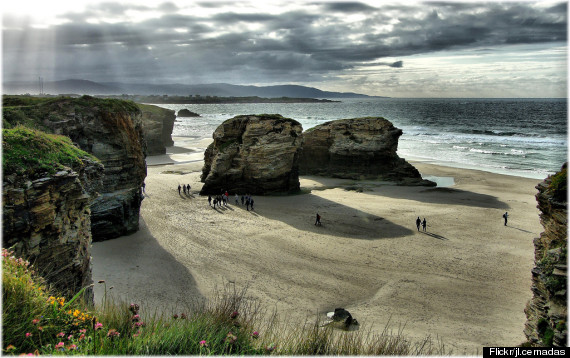 ALSO ON HUFFPOST:
PHOTO GALLERY
BEFORE YOU GO
World's Best Beaches
PHOTO GALLERY
World's Best Beaches