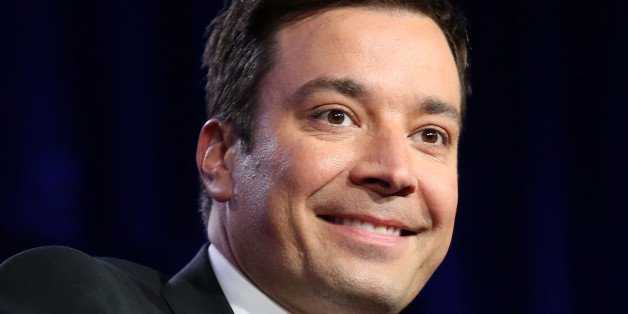 Chris Christie sort of got the Scott Tenorman treatment last week thanks to Jimmy Fallon and Bruce Springsteen. While "South Park's" Tenorman suffered a somewhat bleaker fate, both alleged bullies received comeuppance in the form of their musical idols mocking them in front of everyone.
But where Eric Cartman felt no crisis of conscience whatsoever, Fallon at least seemed to want to cushion the blow for the embattled New Jersey governor.
According to the Chicago Tribune, the soon-to-be host of "The Tonight Show" gave Christie, who has previously guested on "Late Night," some advance notice. Fallon explained on Sunday during an interview at the Television Critics Association press tour, "I let Chris Christie know we were doing it. And I said, 'The silver lining is Bruce Springsteen says your name.'"
He went on to say he's yet to hear back from Christie. So we guess they won't be slow-jamming together again any time soon.
Christie got some additional ribbing over the weekend in "SNL's" cold open sketch, but having the Boss himself parody the "bridgegate" scandal using one of his most famous songs had to be the ultimate sting.
According to The New York Times, Christie wasn't able to watch the sketch, but his son informed him that it was funny.
BEFORE YOU GO
PHOTO GALLERY
Jimmy Fallon!