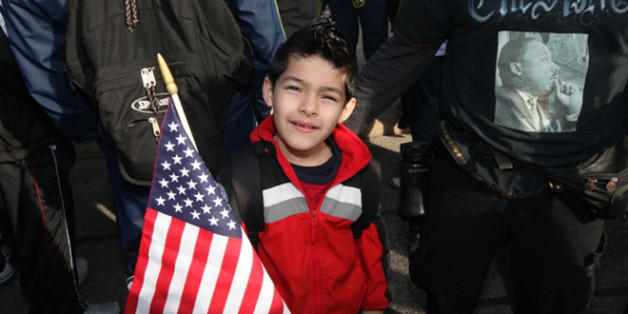 One of the largest celebrations in this nation for Martin Luther King Day takes place in a city that has a small African American community, and a Latino majority.
San Antonio, Texas, where Latinos make up 63 percent of the city's 1.4 million residents, and blacks 7 percent and whites 26.6 percent, has been celebrating the late civil rights leader's birthday since 1987 and attracting one of the biggest crowds anywhere in the United States.
The annual march attracts some 100,000 people, according to city figures. Last year the crowd was 150,000, say organizers. Large crowds also attend the various other activities around the city that focus on King's life and legacy.
BEFORE YOU GO
PHOTO GALLERY
Latino Winners And Losers In Congressional Elections