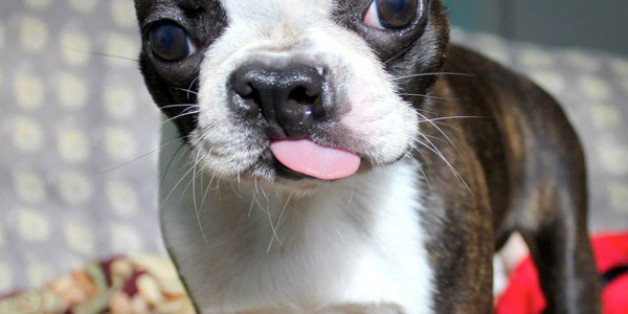 Meet little Pistol -- or Pistolet, if you will.
He was rescued by Wonder Dog Rescue in San Francisco, but don't expect to see him among the available dogs. That's because Pistolet has special needs and will be in the loving care of Wonder Dog for the rest of his life as a mascot for the organization.
If you can get past the cuteness, you'll see that Pistolet's nose is not quite like the noses of most Boston Terriers. That's because Pistolet has a severe cleft palate. For many puppies, such a deformity would be a death sentence, but the folks at Wonder Dog decided to give Pistolet a second chance. He had surgery in June to allow him to live an easier life.