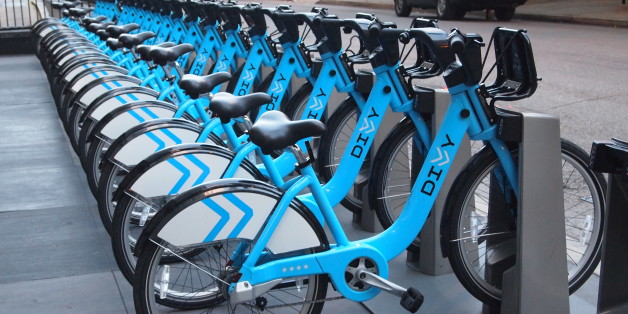 The supplier behind Chicago's Divvy bike share filed for bankruptcy Monday in Montreal, though Chicago Department of Transportation officials say that won't affect the program's ambitious expansion plans in the Windy City.
Montreal-based Public Bike System Co. -- known popularly as Bixi -- is almost $50 million in debt, according to the Montreal Gazette.
In Chicago, CDOT officials plan to add 4,750 bikes and 75 docking stations to the system this year. A CDOT spokesman told the Tribune in a statement the bankruptcy filing wouldn't affect Divvy's operations.
The rapid expansion would make Chicago's the largest bike share program in North America by year's end, eclipsing both New York and Montreal, according to the Sun-Times.
Bixi supplies all three cities with their respective systems' bikes, stations, docks and software.
Yet despite Bixi's dominance in the market, cities like Chicago and New York have also withheld cash from Bixi, further contributing to its financial woes. As Forbes reports, both cities have withheld a total $5.3 million over delays in implementing software for the respective bike share programs.
Additionally, Bixi owes Montreal taxpayers some $38 million for a bailout of the company three years ago.
In Montreal, Mayor Denis Coderre said the city would take over the local bike share to protect its investment. An unnamed official who worked with CDOT on Divvy's rollout told the Tribune why Bixi seeking bankruptcy protection shouldn't force Chicago to scale back its expansion of the program.
"Companies operate under bankruptcy frequently. I would be shocked if the whole system here were curtailed. Worst case, Chicago and Alta find a new supplier."
BEFORE YOU GO
PHOTO GALLERY
Bixi Bikes Around The World