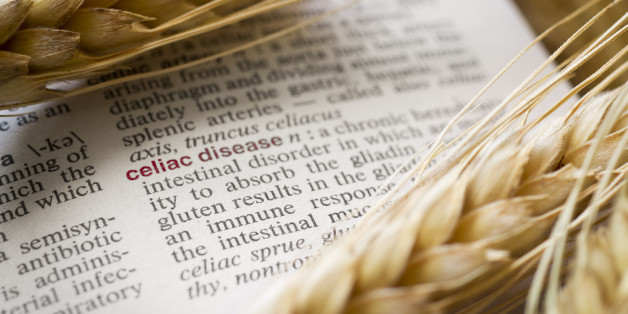 For people with celiac disease, continuing to consume gluten won't just lead to stomach pain and malnutrition -- a new study confirms that chronic intestinal damage from consuming gluten could also increase risk of hip fracture.
"We believe that giving the mucous membrane -- the moist tissue lining the small intestine -- a chance to heal can lower the risk of complications, including bone fractures, in celiac patients," study researcher Dr. Jonas F. Ludvigsson, Ph.D., M.D., of Karolinska University Hospital and the Karolinska Institute, said in a statement. "Our research confirmed that patients had a higher rate of hip fractures when tissue damage persisted over time. Sticking to a gluten-free diet is crucial for minimizing tissue damage and reducing the risk of a serious fracture that could cause other complications."
For people with celiac disease, the intestinal immune response is triggered by gluten, which is a protein found in wheat and barley. When this immune response continually occurs, it leads to inflammation, which then leads to nutritional malabsorption and even damage of the lining of the small intestine, according to the Mayo Clinic.
In the new study, researchers looked at intestinal tissue samples from 7,146 people in Sweden who had celiac disease to see the level of tissue damage in each sample. All of the people in the study had been diagnosed between July 1969 and February 2008, and received a follow-up intestinal tissue biopsy within five years of being diagnosed with the condition.
Of all the samples analyzed, 43 percent had signs of intestinal tissue that did not heal (as indicated by persistent villous atrophy).
Then, researchers looked to see how many of the patients had experienced broken bones for a median of 10.3 years after their celiac disease diagnosis. The risk of a broken hip was higher among people whose tissue biopsies also revealed persistent villous atrophy, particularly five years after the follow-up biopsy.
"Fracture risk is a significant consequence of CD [celiac disease], both in terms of the commonness of its occurrence and with regard to its associated morbidity," researchers wrote in the Journal of Clinical Endocrinology & Metabolism study. "A recent cost-effectiveness analysis found that the risk of fracture in patients with CD is sufficiently costly to justify testing for CD among symptomatic at-risk individuals."
The researchers acknowledged that the study did not take into account other factors such as smoking, physical activity and diabetes -- which could all potentially also raise fracture risk. But still, "these results suggest that follow-up histology may be a useful method to risk stratify patients with CD with regard to their fracture risk," they wrote.