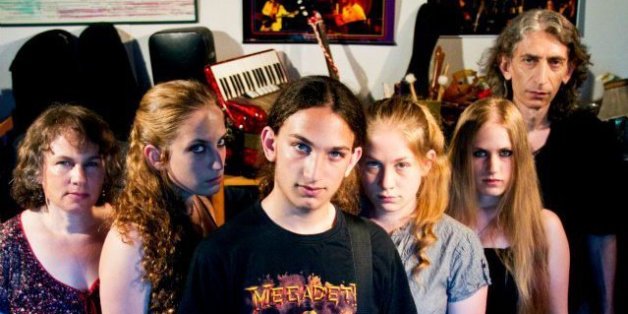 Kol haMishpaha is the family band you always wished you and your kin had formed.
Hailing from Israel, Kol haMishpaha, which appropriately translates from Hebrew to "a family's voice," is the combination of the four Gruman siblings (Shani, 28; Noa, 25; Rinat, 20; and Yarden, 18), and their parents, Idith and Baruch. Each member of the family plays several instruments and contributes to the occasional six-part harmonies.
Working as a musical unit for 10 years now, the Grumans began by performing Beatles covers, soon expanding their roster to include a variety of folk-based music, before eventually crafting their own original songs. Last year, Kol haMishpaha decided to cover a number of songs by Queen, the band that has had the greatest influence on the entire family. In their video for "Somebody To Love," the Grumans are huddled in their kitchen with their instruments, providing equally impressive lead and background vocals that do Freddie Mercury and his mates proud.
Listen to the excellent cover below, and start delegating instrumental responsibilities to your loved ones immediately.
BEFORE YOU GO
PHOTO GALLERY
Celebrity News & Photos