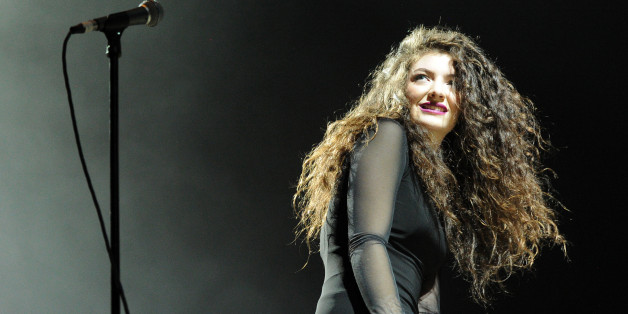 It looks like talent runs in the family.
Lorde's younger sister, India Yelich-O'Connor, has released her debut vocal track, a cover of A Great Big World and Christina Aguilera's "Say Something."
The track has taken off, having been listened to over 108,000 times since its Jan. 18 release. Yelich-O'Connor downplayed the debut by simply making the link to the song public with a tweet and and a blog post, neither of which contained any hype or explanation about the musical venture.
When contacted by Fairfax Media, Yelich-O'Connor stated that she "merely put this cover up as something for a little bit of fun."
Yelich-O'Connor writes a blog titled "Genres of India," on which she describes herself as a "15 y/o with a fresh sense of mind."
Lorde gained notoriety for her impressive voice at a young age, so perhaps it's time for her sister to come into the limelight. As would be expected, Yelich-O'Connor seems to be interested in the music scene. In late 2013, she tweeted a photograph of herself with 17-year-old Australian musician Cody Simpson.
great guy, lovely talks! @CodySimpson pic.twitter.com/2dijGxcHyW

— indy yelich (@IndyYelich) November 22, 2013
Yelich-O'Connor has not made note of any intentions to pursue music as a career or release any original tracks. For now, we can simply hope that a sister-duet may one day become a reality.
BEFORE YOU GO