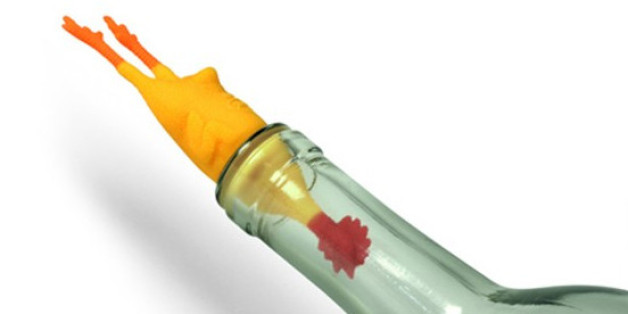 When it comes to drinking wine, we're all for getting the proper accessories. We're happy to buy the right wine glasses (which are not these). And we don't mind splurging on a fancy decanter. Any excuse we can get to open another bottle of wine, we'll take. Except when it comes to these wine bottle stoppers -- we don't want anything to do with them. These wine bottle stoppers drive us to a drink, and not in a good way.
The 11 wine stoppers below are scraping the bottom of the barrel in acceptability. We won't turn down a glass if offered to us from a bottle topped with one of these, but we might not respect the person serving it to us. And, well, we're definitely going to think some things about it (not nice things either). You might want to think twice if you own one of these wine stoppers. They're bold, and we're not sure you're going to like what they have to say.
PHOTO GALLERY
Ridiculous Wine Stoppers List
Want to read more from HuffPost Taste? Follow us on Twitter, Facebook, Pinterest and Tumblr.
BEFORE YOU GO
PHOTO GALLERY
Sparkling Wine Cocktails