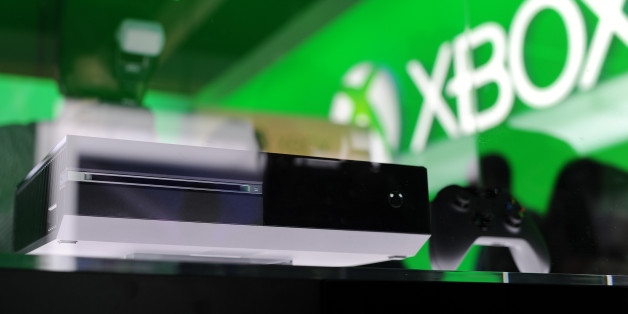 Seeing a lot of videos fawning over the Xbox One on YouTube recently? It may not be a coincidence.
According to a report on Monday from Ars Technica, Microsoft is paying YouTubers to post both positive or neutral mentions of the Xbox One on the video site.
The promotion is born out a "stealth promotional campaign" that Microsoft struck with Machinima.com, a website popular for posting "machinima" -- or animated, cinematic videos created by recording video game gameplay. Last week, an email sent to one of the Machinima's top personalities was leaked, promoting a deal offering $3 in exchange for each 1,000 views on a video promoting the Xbox One. Such a video needed to include at least 30 seconds of Xbox One footage along with a verbal mention of the new system. The email indicates that the campaign would end by Feb. 9, or until 1.25 million views were reached, which extrapolates to at least $3,750 in payouts for the campaign.
According to a leaked copy of the full agreement, video creators were not allowed to say "anything negative or disparaging about Machinima, Xbox One, or any of its games." As Ars points out, the real issue with the campaign comes down to the fact that participants were also apparently prohibited from mentioning the promotional agreement, which would void payment.
Federal Trade Commission guidelines have specifications for promotions where "a connection between the endorser and the seller of the advertised product that might materially affect the weight or credibility of the endorsement," which means that Microsoft and Machinima.com may have violated FTC rules with the campaign.
"Microsoft was not aware of individual contracts Machinima had with their content providers as part of this promotion and we didn't provide feedback on any of the videos," a Microsoft spokesperson told The Huffington Post in an email. "We have asked Machinima to not post any additional Xbox One content as part of this media buy and we have asked them to add disclaimers to the videos that were part of this program indicating they were part of paid advertising."
YouTube is just the latest theater in the console war between Microsoft, Sony and (to a lesser extent) Nintendo. Sales of the Xbox One topped 3 million units in 2013 after its launch on Nov. 22. The PlayStation 4, which also launched in late November, moved 4.2 million units in 2013. Meanwhile, Nintendo, having failed to generate much interest for the Wii U outside of Japan, only expects to sell only 2.8 million new consoles during the fiscal year ending in March.
UPDATE: This article has been updated with a statement from Microsoft.
BEFORE YOU GO
PHOTO GALLERY
Xbox One vs. PlayStation 4