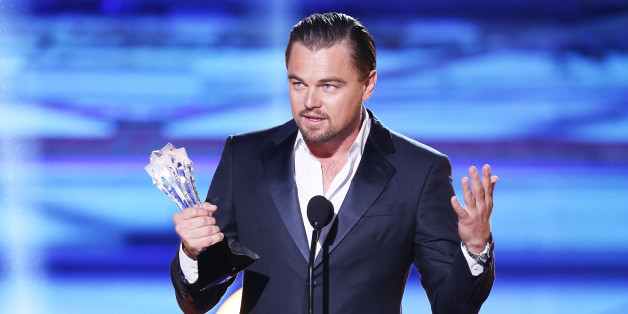 The Oscars hate Leonardo DiCaprio so much that he just received another 2014 Academy Award nomination. DiCaprio and director Martin Scorsese were awarded Oscar nominations on Tuesday for their work as producers on "The Wolf of Wall Street." That makes both men double nominees in 2014, with DiCaprio having previously been nominated for Best Actor and Scorsese for Best Director.
The decision to credit DiCaprio and Scorsese as producers on "The Wolf of Wall Street" puts them in league with likes of other double nominees at this year's Oscar ceremony, including Steve McQueen (producer and director of "12 Years A Slave"), David O. Russell (director and co-writer of "American Hustle"), Steve Coogan (producer and co-writer of "Philomena") and Megan Ellison (producer of "American Hustle" and "Her"). Alfonso Cuaron and Spike Jonze are three-time 2014 nominees: Cuaron for producing, directing and co-editing the space blockbuster "Gravity," Jonze for writing, producing and co-writing song lyrics for "Her."
For DiCaprio, that gives him five lifetime Oscar nominations, including three Best Actor nods (for "Wolf of Wall Street," "Blood Diamond" and "The Aviator") and one Best Supporting Actor citation (for "What's Eating Gilbert Grape"). Scorsese is now a 12-time nominee, with eight nominations for Best Director under his belt.
The other nominated producers for "The Wolf of Wall Street" are Joey McFarland and Emma Tillinger Koskoff. Red Granite, the independent company that financed "The Wolf of Wall Street" (which Paramount released in theaters), issued this statement to Deadline.com about the producer credit:
We are thrilled that the Academy has recognized the invaluable contributions of Marty, Leo, Joey and Emma on behalf of "The Wolf Of Wall Street." Riza Aziz and Red Granite remain honored to be part of the production.
[via Oscars.org]
BEFORE YOU GO
PHOTO GALLERY
Celebrity News & Photos