Mikayla Stern-Ellis, 19, and Emily Nappi, 18, realized they had a lot of similarities when they met on Facebook while searching for a roommate at Tulane University. But one commonality stuck out -- both young women have sperm donor fathers.
Over winter break, according to the Tulane Hullabalo, a student paper, the pair found out they actually share the same donor.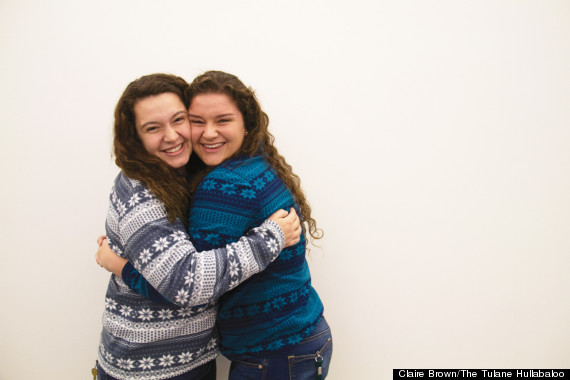 "We thought [going to Tulane] she'd just find an education," Debra Stern-Ellis, Mikayla's mom, told the paper, "but she found a sister."
Read the full story at the Tulane Hullabalo.
Discovering a long-lost sibling isn't as uncommon as you might think.
In 2012, two teen boys were hanging out with a mutual friend at a pool in Washington, Mo., when someone pointed out how much they looked alike. Turns out, they're brothers who were separately adopted as babies, according to Today.com.
More recently, a brother and sister learned of each other's existence through their estranged father. Remarkably, both worked in the Navy, 10News reported. U-T San Diego attended the pair's emotional reunion in August and captured it on camera.
h/t The Daily Mail
BEFORE YOU GO
PHOTO GALLERY
People Receive The Best News Ever