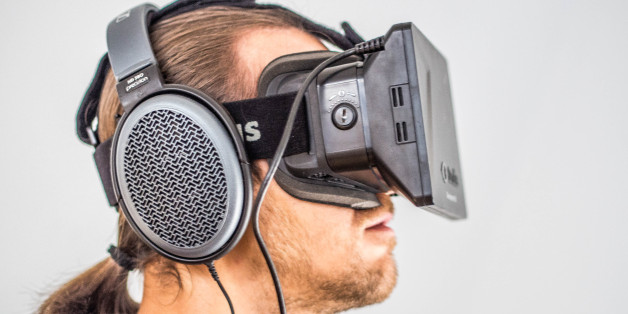 Talk about seeing the world through someone else's eyes.
Virtual reality gaming headset Oculus Rift is being used in Gender Swap, an experiment within the interactive, open-source art project The Machine to be Another. As the video above shows, the experiment allows two participants, one of each gender, to virtually switch bodies and see the world (and themselves) as the other person. The notion is to explore ideas of gender, intimacy and mutual respect, according to the clip's Vimeo description.
(Warning: This clip contains some nudity, so it may be NSFW.)
The experiment works like this: Male and female participants don the head-mounted displays, which have been fixed with first-person cameras. Then, watching the feed from the other participant's camera, each person performs synchronized movements, effectively feeling their own muscles move while watching from the other participant's perspective. In other words, they see the world from their eyes.
Obviously, it's not a perfect simulation. And of course, gender is based in culture, not biology. But the consistently synchronic actions of the program maintain the sensation of being in another person's body without being distracted by their movements.
Oculus VR angel investor Marc Andreessen, who is now on the board of directors for the company, has said that Oculus Rift "will redefine fundamental human experiences." The Machine to Be Another experiment seems to be doing just that. Future design plans for the project will benefit participants with disabilities and allow those who use wheelchairs to dance, according to its website.
The Oculus Rift found crowdfunding success on Kickstarter in 2012 and is not yet available to consumers.