Selena Gomez and Lorde might have exchanged some words (through the press), but the former Disney star is pretty sure they'd "be cool" if they ever meet.
The 21-year-old spoke briefly about her issues with the New Zealand singer-songwriter in the March 2014 issue of Seventeen magazine.
"I recently did an interview and they asked me who I thought was up-and-coming and making a difference," Gomez told Seventeen. "I said, 'She doesn't like me, but Lorde.' I'm going to support her whether she likes me or not because I think she's doing great things. Some day I will see her and we'll be cool."
The back-and-forth between Gomez and Lorde began in September when Lorde dissed Gomez during a Rolling Stone interview.
"I love pop music on a sonic level," she said. "But I'm a feminist and the theme of her song ['Come & Get It'] is, 'When you're ready come and get it from me.' I'm sick of women being portrayed this way."
After that, Gomez stopped covering Lorde's "Royals" on her Stars Dance Tour and publicly questioned whether Lorde is actually a feminist.
"I appreciate everybody's opinion, especially because I've covered her music lots of times," she said during a radio interview. "I think she is super talented and I think it's awesome. But I think at the same time that feminism and that specific thing is very sensitive because in my opinion it's not feminism if you're tearing down another artist. So that's the only thing that I feel. But you know, she's young, she's got so much talent, she's gonna take over, she gets it, so I don't take it to heart."
While speaking to Seventeen, Gomez said she does respect honesty and tries to surround herself with people who tell her what she needs to hear, not necessarily what she wants to hear.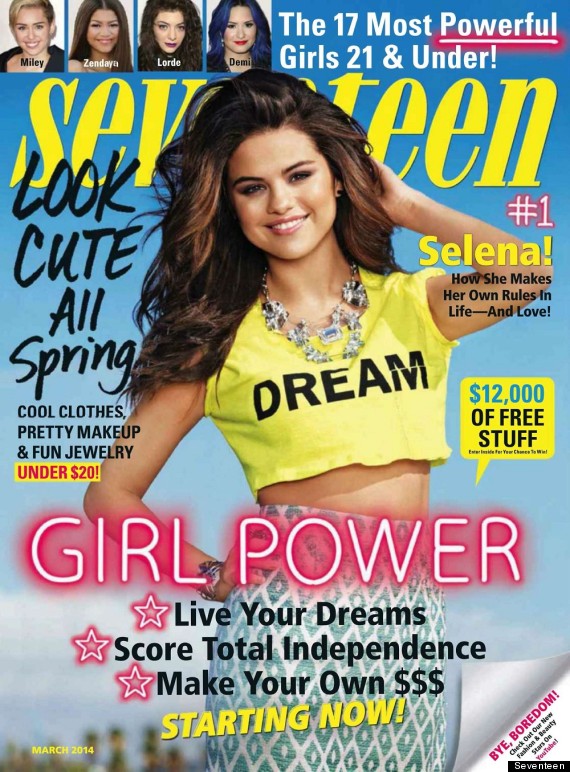 BEFORE YOU GO
PHOTO GALLERY
Celebrity Feuds