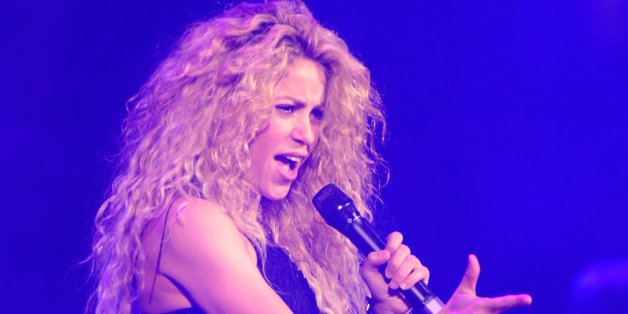 Shakira took to her official Facebook page this week to announce her upcoming studio album. The 36-year-old singer took notes from Beyonce, whose fifth album, "Beyonce," hit stores in December of last year. The project is called "Shakira."
Led by the album's debut single "Can't Remember to Forget You" with Rihanna, "Shakira" will hit stores on March 25.
"When the time came to put a name to this album, I realized that it's not exactly a thematic album, though love is and always has been one of my main subjects and sources for inspiration," Shakira wrote on Facebook about her creative process. "It's also not necessarily conceptual, as some of my albums have been in the past. In the end, what I realized is that throughout the course of creating this body of work, I learned a lot about myself. Though I didn't realize it at the time, all the directions I began exploring in the initial phases of recording were helping to pave a path for me of rediscovery."
"In the end I realized that I will always be a little bit of everything and I don't have to choose," she continued. "I am sometimes extremely sensitive, sometimes upbeat, others dreamy and romantic, and even at times a little melodramatic. (Call it the Caribbean blood.) But always authentic and always sincere. Most importantly, I am enough. Imperfections and all. So what I am offering you now is just that."
"Shakira," she finished in the note. "Nothing more. A little bit of rock, a little bit of folk, a little reggae and naturally some dance -- but as always, and above all, a lot of heart."
"Shakira" will be the singer's first English-language album since 2009's "She Wolf." Shakira released her last album, "Sale el Sol," in 2010.
Head over to Shakira's Facebook page or read the note below and catch "Shakira" in stores March 25.
BEFORE YOU GO
PHOTO GALLERY
Shakira Through The Years