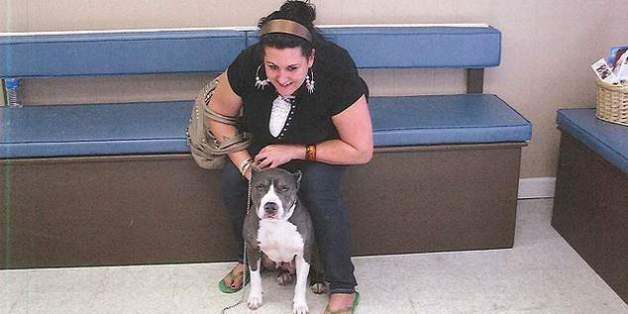 An Osprey, Fla., woman faces animal cruelty charges after she strangled the dog she refused to give up.
Shelley Bezanson, 28, allegedly killed her 7-year-old pit bull mix, Diamond, in November, then tried to bury the animal's carcass at her mother's house, Sarasota County Sheriff's deputies told the Herald-Tribune.
According to WWSB, Bezanson choked the dog with its own chain, and played loud music so that her neighbors wouldn't hear the dog's cries.
Bezanson had sought to euthanize the dog several times last year, but the vet wouldn't do it because Diamond was healthy. According to police, she said she would be evicted if she didn't get rid of the dog, but that she didn't want anyone else to have it.
"The vet would not put Diamond down, so I did," Bezanson said, according to a probable cause affidavit.
A necropsy determined Diamond's death was prolonged, painful, cruel, excessive, and completely unnecessary, WWSB reported.
"[It's a] horrible story, particularly when you have so many willing rescue groups to help take the dog and give it a home," Sarasota County Sheriff's spokeswoman Wendy Rose told the Herald-Tribune.
Bezanson was charged with cruelty to animals resulting in cruel death. She is being held on $25,000 bond.
BEFORE YOU GO
PHOTO GALLERY
10 Major Crimes That Shocked America (SLIDESHOW)