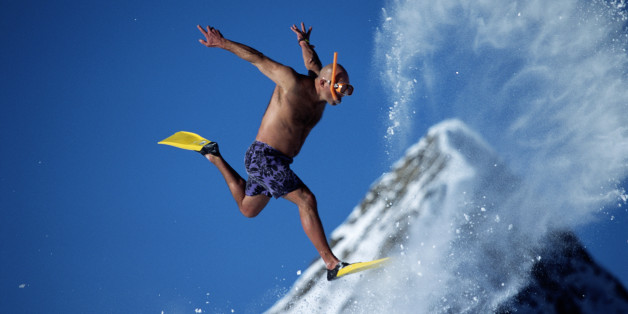 If you're on the East Coast right now, you've just gotten dumped on by a whole lot of snow ... and if you're anything like us, you're dreaming of hopping on a plane to the nearest beach.
Alas, you have things to do, and so do we, so we've created the next best thing: a summer soundtrack that you can play in your imaginary car with the imaginary top down on your way to the imaginary tropical beach of your mind. (We know that this a sorry substitute for a real vacation, but we're doing what we can here.)
With that said, HuffPost Partner Studio cordially invites you to kick off your boots, close your eyes, press play, and imagine a kinder, gentler Mother Nature.
This list is brought to you by the team at HuffPost Partner Studio. Check out some of the sweet content we've created in partnership with the world's top brands, or find us on Twitter, Facebook, Tumblr and Instagram so you don't miss a thing.