Just when we thought we'd seen it all from China...
...oh, who are we kidding. We'll never see it all from China.
The toilet waterfall is an art installation in Shiwan Park, in the Foshan province near China's southern coast. A few years ago, artist Shu Yong mounted thousands of toilets, urinals and sinks on a wall to "relax visitors" at the Foshan Pottery and Porcelain Festival.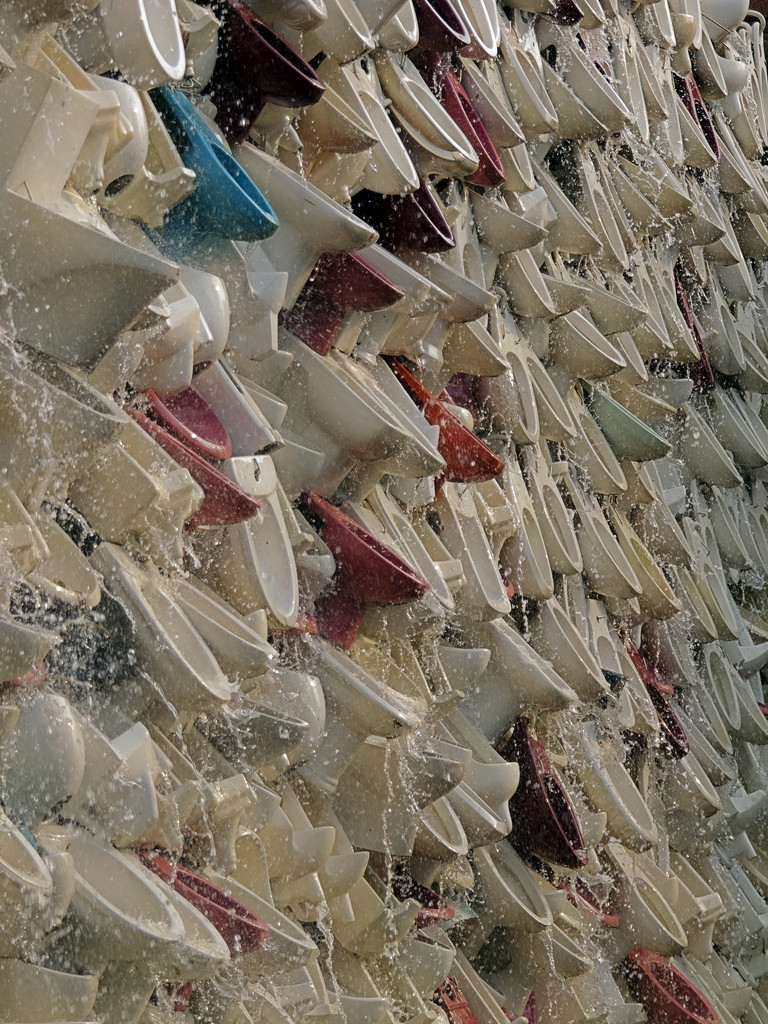 Most bowls were donated from factories to create the 300-foot-long mural of sorts, all of whose toilets are connected so they respond to a single flush.
When the water flows, this wall of porcelain becomes one giant, musical, outdoor Chinese restroom. Watch it go!
BEFORE YOU GO
PHOTO GALLERY
China's 'Duplitecture' Developments