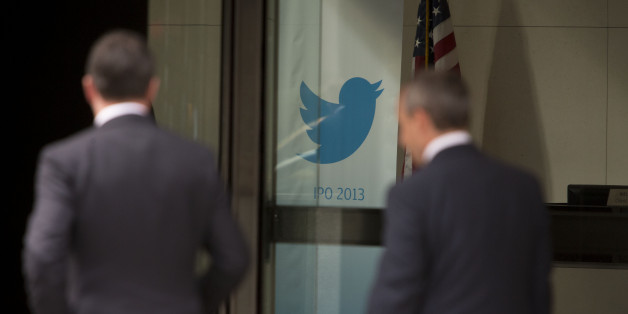 A Twitter executive who made headlines for his controversial tweet about a Bay Area transit strike has left the company, setting off rumors that, despite official statements to the contrary, he was fired.
During the Bay Area Rapid Transit strike in October, then head of Global Operations for Twitter Media Ben Grossman posted the since deleted tweet:
"What's brown and black and looks great on someone involved in causing the #bartstrike? A doberman. (Too angry? Loooong day in the car)"
Grossman said Tuesday he was leaving the company of his own accord.
"The company has been so kind and flattering in asking about exploring other roles at Twitter, but I honestly just felt that I had finished what I was brought here to do, so it's a perfect time to go do something else," Grossman told Broadcasting and Cable, where he formerly served as editor-in-chief.
Twitter reps confirmed his departure, noting that the tasks he was hired for had been completed and that they were saddened by his decision.
"I recruited Ben to create a set of marketing products and resources that would allow us to share our audience-building best practices at scale across the media industry," Twitter head of media Chloe Sladden said. "With the launch of media.twitter.com, the Twitter Media Blog, the distribution of our industry newsletters, and the execution of a set of industry events, he's gotten us off to a great start and laid a solid foundation. I am disappointed that he has decided to leave us, but I wish him the very best of luck and look forward to continuing our relationship wherever his next career step leads."
But sources allegedly told Silicon Valley gossip site Valleywag that Grossman's departure was hardly voluntary.
"Multiple sources have told me Grossman's tweet was just a symptom of wider, endemic sexism and brutishness at work, mixed with constant underperformance," Valleywag writer Sam Biddle wrote. "So, even though Broadcast & Cable News, Grossman's former employer, says he's choosing to leave the company after a little over a year, that's just not true. Though it was a kind favor on their part!"
Twitter did not immediately reply to The Huffington Post's request for comment regarding Valleywag's claim.
BEFORE YOU GO
PHOTO GALLERY
15 Twitter Feeds Every Post 50 Should Follow