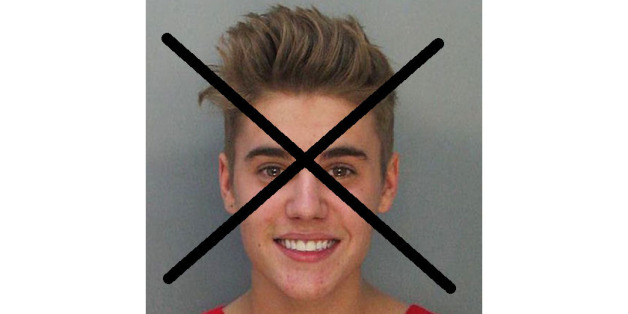 When Al Jazeera America launched back in August, it made a lot of promises about how it was going to avoid the kind of celebrity coverage other networks feasted on. This Thursday, the channel had a perfect story to ignore: Justin Bieber's arrest.
Lots of people were pretty interested in the Bieber story, especially after his mugshot was released. Al Jazeera America, though, began emailing reporters to remind them that—to quote some teenager somewhere—it was SO not paying attention:
Al Jazeera America reminding journos that it is notttt covering BieberGate today.

— AJ Marechal (@Variety_AJM) January 23, 2014
Instead, the network said, it was focusing on things like the water crisis in West Virginia and a speech by the president of Iran.
Meanwhile, CNN was close to all-Bieber, all-the-time:
Every single story above the http://t.co/YEgrVabfQC fold right now is Bieber-related. Including BREAKING banner. pic.twitter.com/ShOLGDOxC2

— Alex Weprin (@alexweprin) January 23, 2014
Al Jazeera wasn't the only one to point to its disdain for Bieber coverage. Another upstart network, Fusion, also called the Bieber story "Insignificant Breaking News":
INSIGNIFICANT BREAKING NEWS: Bieber Arrested and Taken to Jail. Watch @ThisIsFusion's take: http://t.co/NvRSK1HjY0 pic.twitter.com/E8P6HCGliH

— David Ford (@ItsDavidFord) January 23, 2014