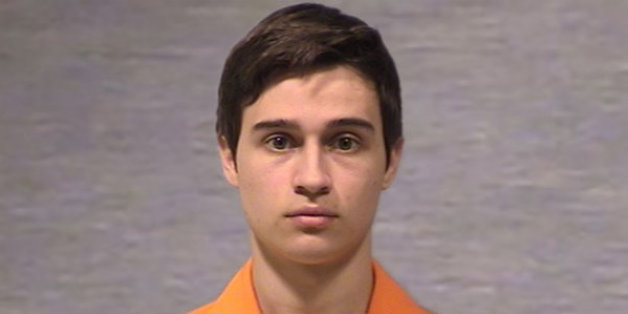 Police in Texas have arrested a suspect in the fatal shooting of a 7-Eleven clerk.
Colten Jon Moore, 18, is charged with capital murder for the killing of Yosef Tulu, 30, MyFoxDFW reports.
Police in Garland say that Moore, dressed in a hunting mask, allegedly fired two bullets at the convenience store employee during a stick-up.
NBC DFW explains:
According to police, a call came in at 3:35 a.m. Tuesday after a delivery man discovered the clerk's body behind the counter of the 7-Eleven location at 2509 Firewheel Parkway.

Video recovered from store surveillance cameras show the robber was wearing a mask or bag and carrying a rifle with a scope as he entered the store.
Police arrested Moore around 4:00 p.m., Wednesday, KFAA reports.
"I know there is a lot of fear in that neighborhood of what went on, but we feel sure that we've got the right person," Garland police spokesman Joe Harn said.
Jennifer Lewis, whose son graduated from the same high school as Moore, was disgusted by the incident.
"It's sickening to know that our kid knows who he is and just threw his life away for what, $50?" Lewis told the Dallas Morning News. "He just wasted his whole life for nothing."
BEFORE YOU GO
PHOTO GALLERY
FBI's Ten Most Wanted