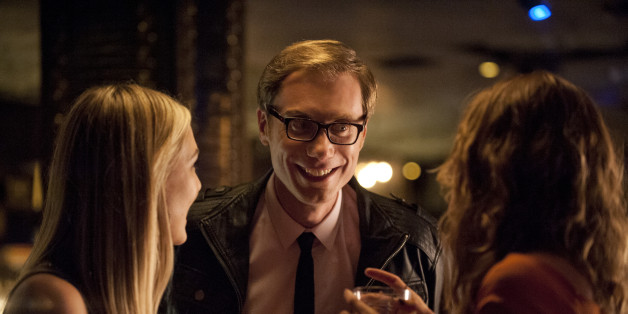 Well, HBO viewers, there's good news and bad news.
First, the bad news: HBO will not renew Stephen Merchant's "Hello Ladies" or Christopher Guest's "Family Tree" for second seasons. But, "Hello Ladies" will end with a comedy special, The Hollywood Reporter learned.
Now, for the good news: It turns out HBO heard the Twitter Gods, and are in talks to renew "Getting On," the six-episode dark comedy about a geriatric facility in Long Beach, Calif. Laurie Metcalf, Niecy Nash and Alex Borstein star as the facility's overworked, underperforming staff. There's been no final call just yet, but Deadline reports that the renewal is pending budget issues.
"Hello Ladies" followed Merchant's Stuart Pritchard as he tried -- and often failed -- to pick up women with his less than desirable friends. The show premiered in September and debuted to 463,000 viewers, a number that shrunk before its finale in November.
Chris O'Dowd starred as Tom Chadwick in "Family Tree" and his character tried to explore his family's history. It opened in May to 541,000 viewers, and ended its eight-episode run in July.
This may not be great news for HBO's latest half-hour show, "Looking." The show's debut drew just 338,000 viewers before second play, even with a big lead-in from "Girls."
In the meantime, we'll just cross our fingers for "Getting On" Season 2.
BEFORE YOU GO
PHOTO GALLERY
'Getting On'