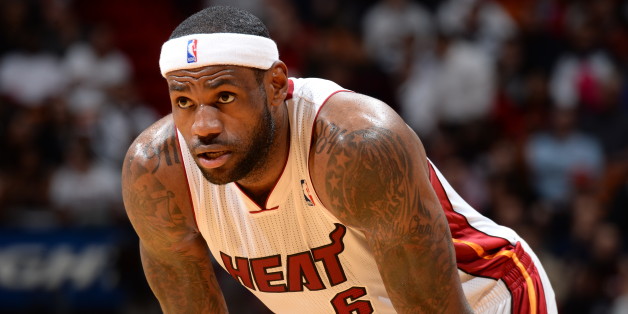 LeBron James stood up for Seattle's Richard Sherman on Thursday against those who criticized him as a "thug" over his loud postgame rant following the NFC Championship Game.
I don't know one "thug" that graduated from Stanford and also working on their Masters! Dont judge a book by its cover

— LeBron James (@KingJames) January 23, 2014
Keep going ham on the field @RSherman_25! Best of luck in the SuperBowl dude.

— LeBron James (@KingJames) January 23, 2014
@KingJames thanks bruh I appreciate ya

— Richard Sherman (@RSherman_25) January 23, 2014
On Wednesday, the Seahawks' All-Pro cornerback fired back at those critics during a press conference.
"The only reason it bothers me is because it seems like it's the accepted way of calling somebody the N-word nowadays," Sherman said. "It's like everyone else said the N-word and they said 'Thug' and they're like, 'Ah, that's fine.' That's where it kind of takes me aback and it's kind of disappointing."
BEFORE YOU GO
PHOTO GALLERY
PHOTOS: 49ers vs. Seahawks