A kitten born with a rare deformity and found living in a suspected hoarding situation has a second chance at life after a Chicago animal shelter helped him get the treatment he needed.
Meet Stockings.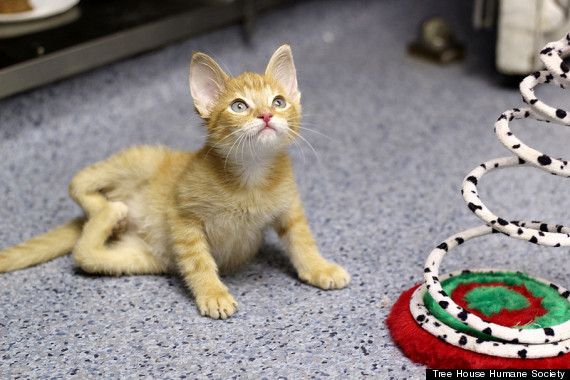 When a weeks-old Stockings was brought to the Tree House Humane Society last year, his hind legs were turned inward and fixed into a "W" position, twisted like a pretzel. Further, he was underweight and had an upper respiratory infection starting up, the shelter says.
"He had to drag his whole behind, and we knew that was going to be a really difficult way to live," Tree House spokeswoman Jenny Schlueter told ABC Chicago.
Though other shelters might have opted to euthanize Stockings due to the cost and uncertainty of treatment, Dr. Lynda Ewald, the shelter's veterinary services director, consulted with an orthopedic specialist and decided Stockings would undergo a series of surgeries to cut the tendons of his hind legs out so that they could be extended and properly aligned. The first surgery took place in October, followed by three more surgeries while he lived with a foster mother who is a veterinary technician.
Stockings has slowly recovered and today he's "blossomed into a rambunctious, lively, and energetic kitten" who is able to run, walk, play and stand on his hind legs, the shelter reports. You know, all the things a typical kitty should do.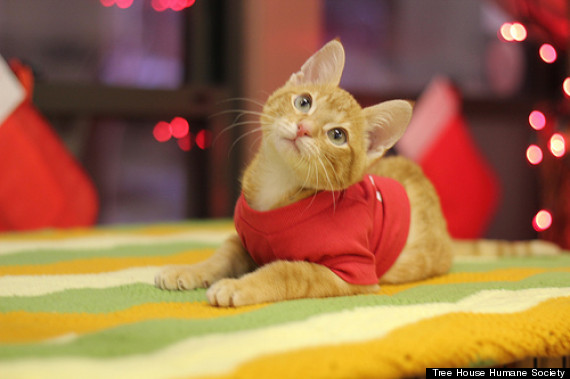 And better yet, his foster mother adopted Stockings just in time for the holidays last year -- so he even has a new forever home.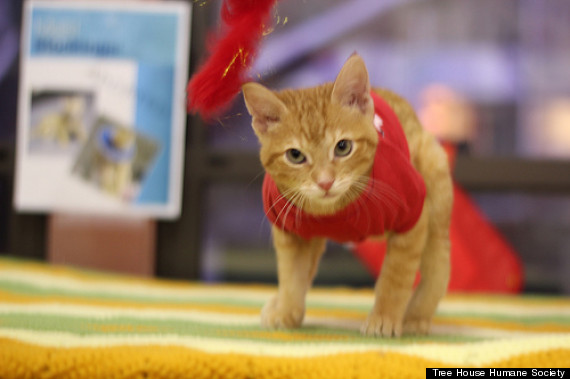 Way to go, Stockings! We could all learn something from your bravery and dedication. Just look at him go!
And bravo to you too, Tree House! Last year, the no-kill, cageless shelter adopted out more than 1,008 cats, an all-time high in Tree House's 43-year history. More than deserving of a standing ovation.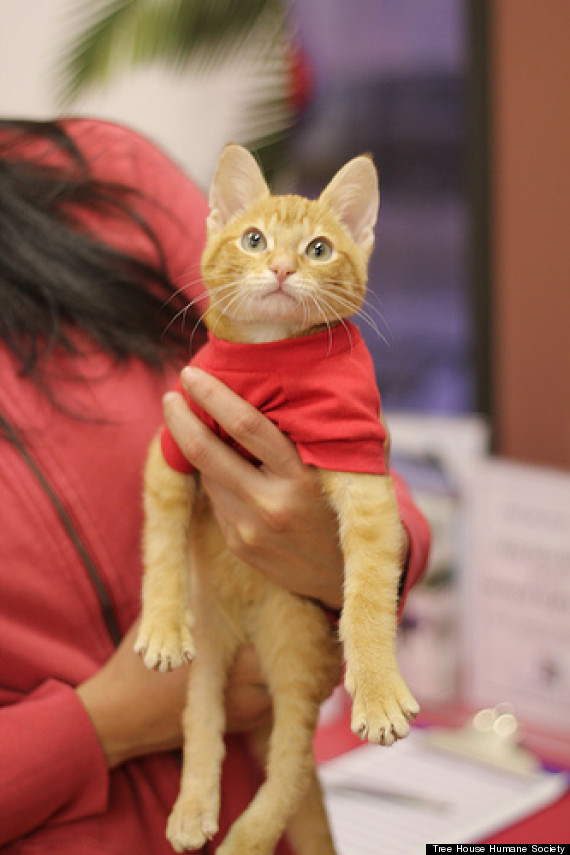 BEFORE YOU GO