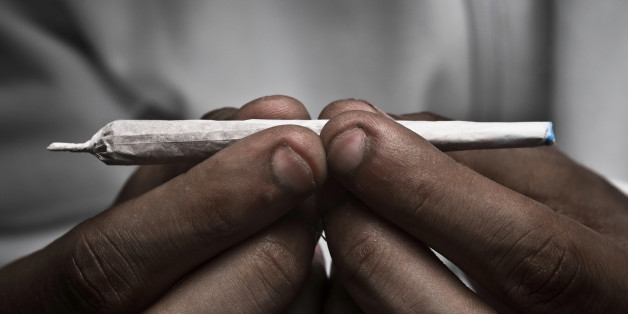 A bill to legalize marijuana for a wide range of medical purposes was introduced Thursday in West Virginia.
The proposed law, HB 4264, would allow people with "debilitating medical conditions" to possess up to six ounces of marijuana and 24 cannabis plants to treat their symptoms -- as long as they have written certification from a physician.
Only 12 of the 24 plants may be mature at a time, and all must be cultivated in an enclosed, locked space. Alternately, the law would allow patients to designate "caregivers" to cultivate their 24 allotted plants for them. Each caregiver could grow marijuana for up to five patients.
According to the bill, "debilitating medical conditions" include cancer, glaucoma, AIDS, hepatitis C, amyotrophic lateral sclerosis, Crohn's disease, Alzheimer's, Parkinson's disease, depression, anxiety, chronic pain, severe nausea, seizures, and addiction to opiates or amphetamines.
It also allows for state-regulated dispensaries to provide medical marijuana for patients. As the Marijuana Policy Project's Legislative Analyst Matt Simon pointed out to The Huffington Post, West Virginia's proposed law calls for five so-called "compassion centers" to be set up in the first year the law is in effect, with another nine to follow the year after.
"Since the dawn of time, people have been using roots and herbs for medicines," state Del. Mike Manypenny (D-Taylor), who introduced the bill, previously told the Register Herald. "We need to address medical marijuana."
Whether the bill passes remains to be seen. This is the fourth time that Manypenny has tried to pass such a bill through the West Virginia Legislature, and some state lawmakers remain opposed to the effort.
"We already have enough problems with prescription drugs," state Sen. Donna Boley (R-Pleasants) told the Parkersburg News and Sentinel. "We would be opening the door for more problems."
Opponents of medical marijuana say the drug has a high potential for abuse and that loosely written laws allow people to exploit loopholes in order to get high.
So far, 20 states and Washington, D.C. have legalized cannabis for medical purposes. Other states are on their way: New York recently announced it would let patients with serious illnesses use marijuana, and bills to legalize cannabis are being considered in states including Maryland, Tennessee, Oklahoma and Alaska.
BEFORE YOU GO
PHOTO GALLERY
U.S. State Capitol Buildings