When first-grader Vincent Butterfield found out his best friend was sick, he wanted to do everything he could to help.
His buddy, Zac Gossage, of Union, Mo., was diagnosed with acute lymphoblastic leukemia, a cancer of the blood and bone marrow, in June 2013. When Vincent learned Zac could lose his hair from chemotherapy treatments, he did what he could to make sure his friend didn't feel alone.
(Story continues below)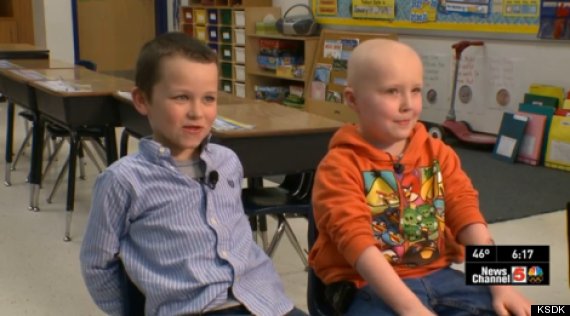 Best buddies Vincent Butterfield, left, and Zac Gossage

Zac's mom says the boys have an incredible relationship. "I'm grateful that he has such an amazing friend," Stacy Tooley told the outlet.