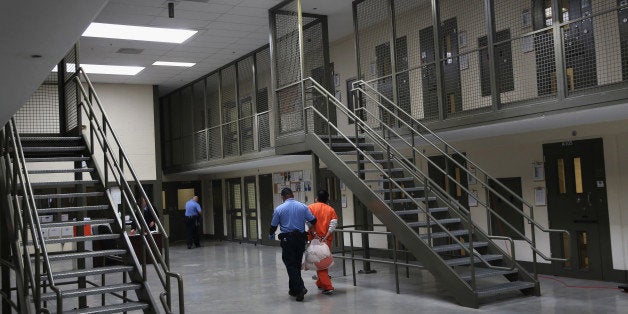 The failure of Congress and the White House to address the country's immigration problems drew fire from a prominent human rights watchdog this week -- again.
The authors criticize the U.S. government's human rights record, calling it "marred by abuses related to criminal justice immigration, national security and drug policy." The report names immigrants and ethnic minorities as among the "most vulnerable members" of U.S. society.
The report also notes that U.S. detention centers now hold approximately 400,000 undocumented immigrants each year, with hundreds in solitary confinement.
"Many of those prosecuted have minor or no criminal history and have substantial ties to the U.S. such as U.S. citizen family members they were seeking to rejoin when arrested," the report says.
"The federal government has portrayed these programs as focused on dangerous criminals, but most immigrants deported through Secure Communities are non-criminal or lower level offenders," the report says. "These programs also exacerbate distrust of police in immigrant communities."
BEFORE YOU GO
PHOTO GALLERY
6 Misconceptions About The Border