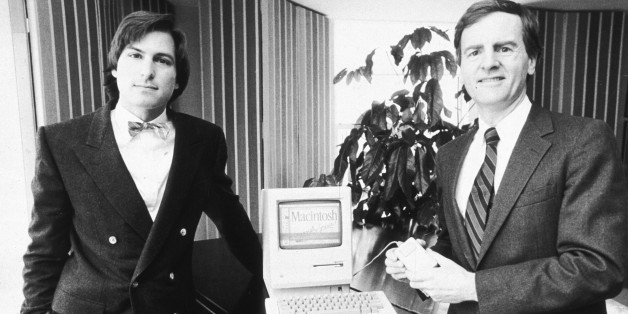 On this day 30 years ago, the world met the Mac.
The Apple Macintosh, later known as the Macintosh 128, was released on Jan. 24, 1984, for $2,495. Apple Computers Chairman Steve Jobs would later call it the personal computer "for the rest of us." Outfitted with a 9-inch monochrome display, 128 KB of memory and a slot for a 3.5-inch floppy disk, the 128K is a far cry from the super-powered Macs of today. But everyone has to start somewhere.
It also only makes sense that the 1984 release came along with what has become an Apple staple: the eye-grabbing advertisement. Two days before the computer went on sale, the world was treated to Ridley Scott's famous "1984"-esque Super Bowl commercial.
Apple is in full nostalgia mode for the anniversary today. The company website has a "30 Years" page in celebration, and a "your first Mac" page lets owners reflect on their first Mac and what they used it for.
Below we've assembled many of the Mac computers that the company has sold since that day 30 years ago, with photos from Jonathan Zufi's book Iconic. Check them out in a GIF: