Universal Pictures unveiled the first promotional material for "Fifty Shades of Grey" on Friday: a poster that will hit five major U.S. cities to "[start] the yearlong countdown to Valentine's Day 2015 when the film arrives in theaters."
Unsurprisingly, the poster doesn't provide a ton of new insight about the movie or its titular provocateur. In the ad Jamie Dornan wears a fitted suit while overlooking the Seattle skyline. Even though we only see his backside, the feel of the image radiates confidence. We just know Anastasia Steele (Dakota Johnson) is out there, waiting to be emboldened by her dominating new suitor.
If you live near one of five cosmopolitan street corners where the poster will appear, you can gauge Christian Grey's suaveness for yourself. Those intersections are in New York (Grand Street & 6th Ave.), Los Angeles (Wilshire Blvd. & Gayley), Chicago (LaSalle & Hubbard), San Francisco (Mission Street & 6th) and Seattle (1st & Wall Street).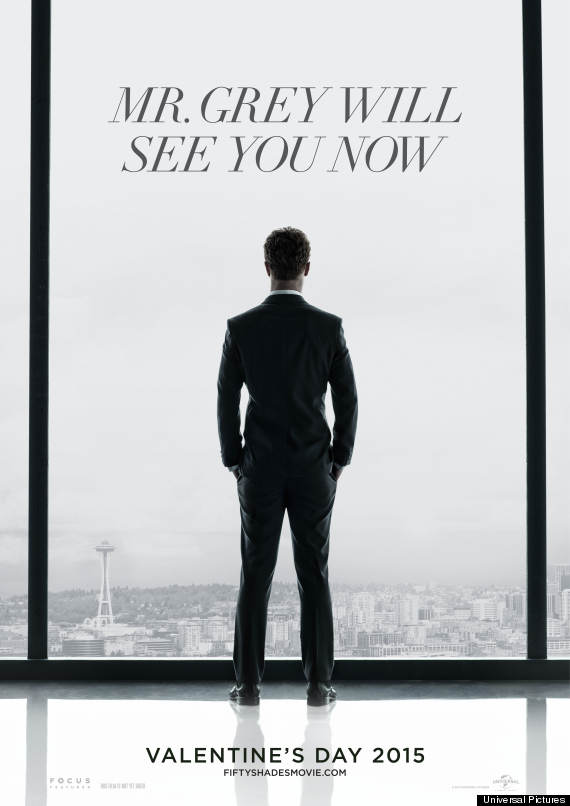 While this may be the first major marketing attempt we've seen from the film, Universal has made sure to provide us with additional sneak peeks over the past few months, particularly in the form of an Entertainment Weekly cover that featured a series of character photos. Any scoop comes with heightened anticipation after the movie, which was filming in Vancouver as of December, was delayed from Aug. 1, 2014, to Feb. 13, 2015, in the wake of the Charlie Hunnam casting switcheroo.
Sam Taylor-Johnson ("Nowhere Boy") is in the director's chair, with Eloise Mumford, Jennifer Ehle, Marcia Gay Harden, Rita Ora and Luke Grimes also starring in the erotic drama.
BEFORE YOU GO
PHOTO GALLERY
The Highest Grossing NC-17 Movies