Justin Bieber was seen leaving his rented Miami mansion Friday night (Jan. 24), one day after being arrested and released for drag racing and a DUI.
Bieber seemed to be in a good mood, grinning and waving to the many fans who swarmed his house and SUV.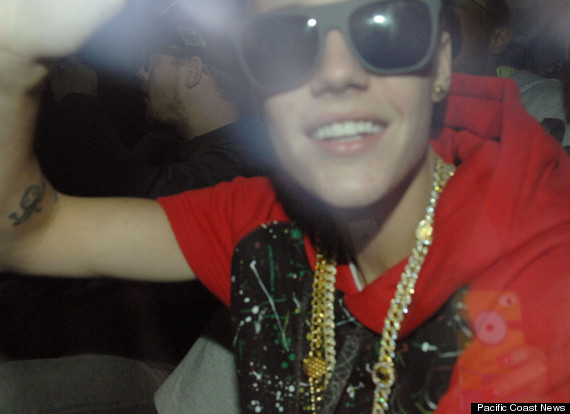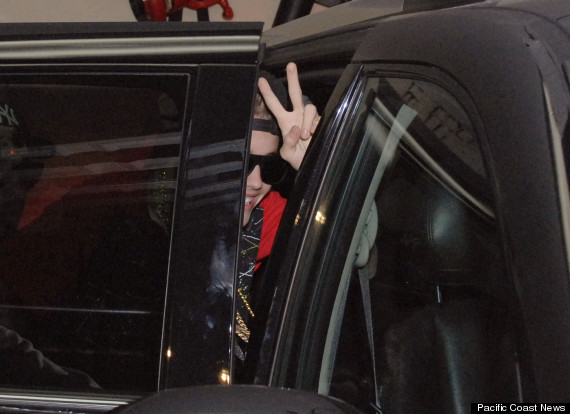 The pop star, who compared himself to the late King of Pop Michael Jackson earlier in the day on Instagram, took to Twitter later to address his beliebers.
YOU ARE ALL WORTHY NO MATTER WHAT ANYONE SAYS >> BE STRONG GOD IS WITH US ALL> MY BELIEBERS CHANGED MY LIFE> I WILL FOREVER BE GRATEFUL

— Justin Bieber (@justinbieber) January 24, 2014
Meanwhile, conflicting reports regarding the 19-year-old's cause for arrest have been making the rounds. After the severity of his blood alcohol level was refuted, it is now unclear whether Bieber was in fact drag racing before being pulled over.
TMZ reports that Bieber and his friend, R&B singer Khalil, who was also arrested that night, were actually driving under the speed limit.
According to TMZ, the place where Justin and Khalil rented the cars attached a GPS device that also tracks speed. The GPS tracked the two singers' speed right before the arrest at 27 MPH, despite the police report claims that they were driving at an "approximate speed of about 55-60 MPH" in a 30-MPH zone.
Adding to the confusion, CBS Miami obtained surveillance footage of the moments before Bieber's arrest. According to the news outlet, "the home surveillance video shows a yellow Lamborghini speeding down Pine Tree Drive on Miami Beach with a black Cadillac Escalade next to it. ... Just behind, a red Ferrari followed by another black Cadillac Escalade and five seconds later, a Miami Beach police car."
BEFORE YOU GO
PHOTO GALLERY
Justin Bieber Arrested: The Twitter Jokes