Lorde's "Royals" won Song of the Year at the 56th annual Grammy Awards on Sunday.
Because Song of the Year is awarded to songwriters, Lorde -- whose full name is Ella Maria Lani Yelich-O'Connor -- shares the accolade with producer Joel Little.
The song topped Pink and Nate Ruess' "Just Give Me a Reason," Bruno Mars' "Locked Out of Heaven," Katy Perry's "Roar" and Macklemore & Ryan Lewis' "Same Love."
"Royals" spent nine consecutive weeks at No. 1 on the Billboard Hot 100 chart. The song was also nominated for Record of the Year and Best Pop Solo Performance.
Recent Song of the Year winners include Adele's "Rolling in the Deep," Lady Antebellum's "Need You Now," Beyonce's "Single Ladies (Put a Ring on It)" and Coldplay's "Viva la Vida."
For continuous Grammy updates, check the live blog below.
01/26/2014 11:46 PM EST
Because The Grammys Aren't Live Because This Isn't 2014 Apparently
call your relatives on the west coast and tell them it's not worth it #grammys

— Kia Makarechi (@Kia_Mak) 4 years ago
01/26/2014 11:36 PM EST
Daft Punk Dominated Grammys Night
"Random Access Memories" was named Album of the Year, the fifth total Grammy Award Daft Punk won on Sunday night.
01/26/2014 11:32 PM EST
The Best
Guys, it happened. I met Beyonce. And she is an angel. And I am not worthy. And I will never stop shaking. #PatheticFanGirlOfTheYear

— Anna Kendrick (@AnnaKendrick47) 4 years ago
01/26/2014 11:31 PM EST
Bow Down
Beyonce lays her eyes on Pharrell's hat, reacts accordingly #Grammys http://t.co/6LlaZFKN1N

— BuzzFeedEntmnt (@BuzzFeedEnt) 1 year ago
01/26/2014 11:29 PM EST
Matt Drudge Weighs In On The Grammys
GAY WEDDINGS AT GRAMMYS

— DRUDGE REPORT (@DRUDGE_REPORT) 5 years ago
01/26/2014 11:27 PM EST
Do You Agree?
Kacey Musgraves is what Sandra Bullock would look like as a country star #Grammys

— Nathaniel Rogers (@nathanielr) 6 years ago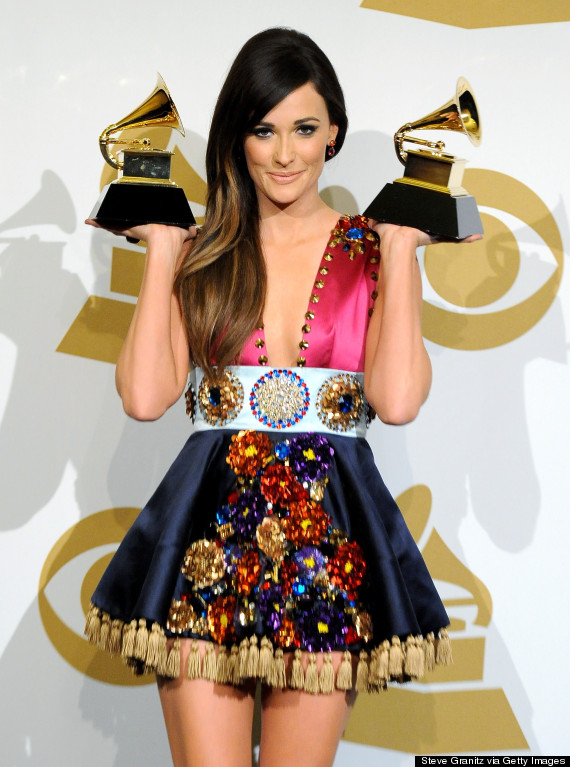 01/26/2014 11:24 PM EST
The Grammys' In Memoriam Segment; Or ...
And now, with the evening's 57,000th piano recital...

— Jody Rosen (@jodyrosen) 4 years ago
01/26/2014 11:22 PM EST
This Is What Madonna Looked Like During "Same Love"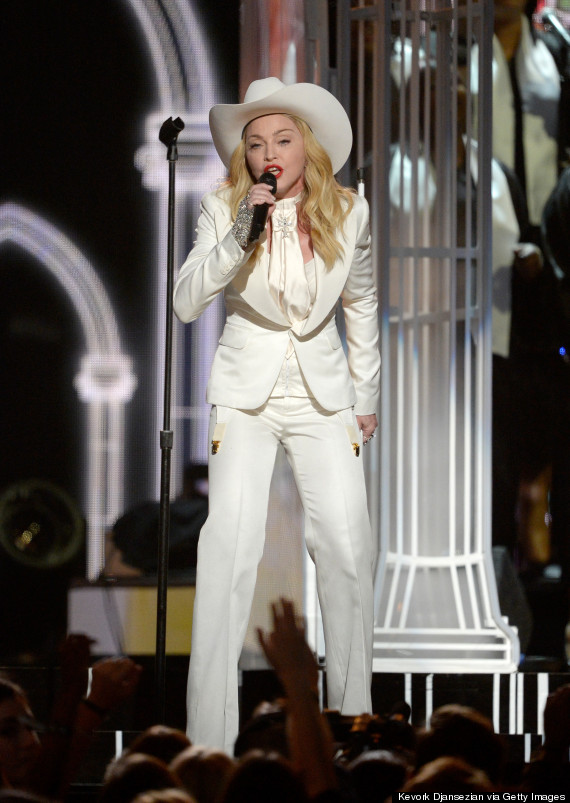 01/26/2014 11:18 PM EST
How The Other Half Is Living Tonight
Me right now scrolling through my newsfeed not watching the Grammys http://t.co/ohvq4xwD7J

— Renee Jacques (@reneejacques) 4 years ago
BEFORE YOU GO
PHOTO GALLERY
Grammy Awards 2013