A self-trained textile artist who goes by the name of Mister Finch has crafted a miniature world of flora and fauna that looks as if it was ripped from a vintage store and tossed into Narnia.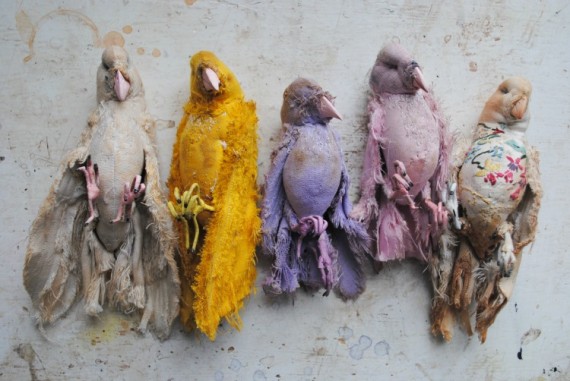 Hares, foxes, toadstools and moths occupy Finch's enchanted world, bridging the gap between fairytale creatures and specimen under scientific examination. The critters, made from vintage materials, make us feel as if our grandmothers' closet had suddenly birthed a loot of magical creatures. Bumblebees made from faux fur, moths made from vintage curtains and eyeballs made from orphaned buttons occupy Finch's scavenged animal kingdom.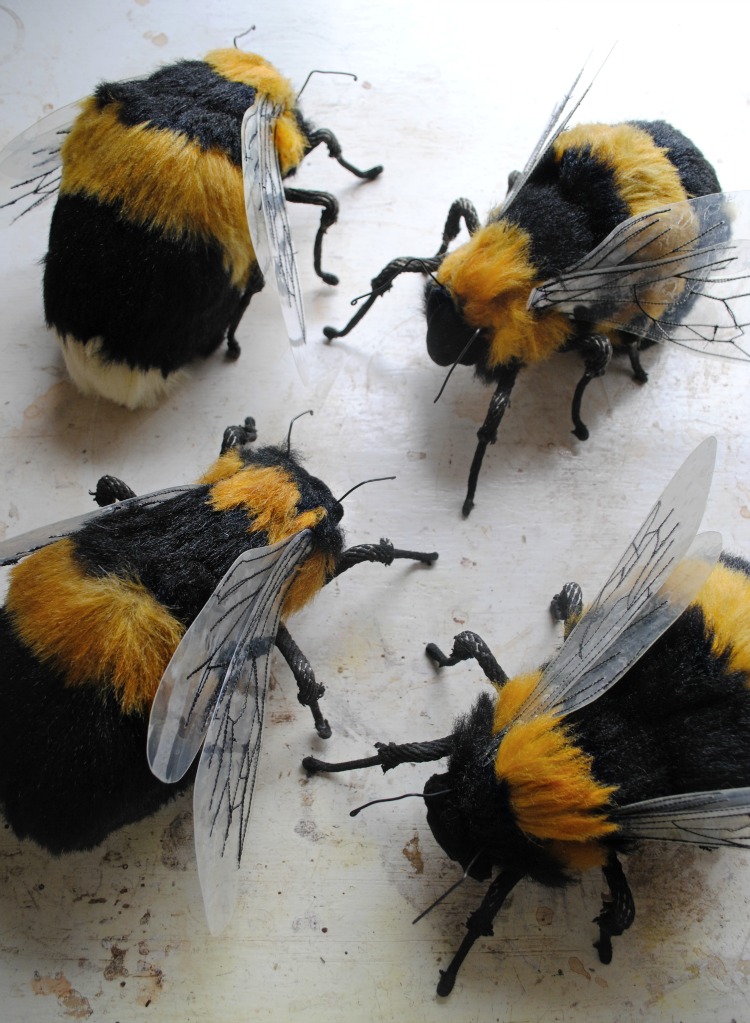 It doesn't come as a surprise that Finch is self-admittedly obsessed with fairytales and folklore. His most recent thematic infatuations are toadstools, which the talented artist has been creating with vigor, some reaching up to four feet tall.
"British folklore is also so beautifully rich in fabulous stories and warnings and never ceases to be at the heart of what I make," Finch states on his website. "Shape shifting witches, moon gazing hares and a smartly dressed devil ready to invite you to stray from the path. Humanizing animals with shoes and clothes is something I've always done and I imagine them to come alive at night. Getting dressed and helping an elderly shoemaker or the tired housewife."
Transforming a costume trunk into a miniature jungle, Finch illuminates the potential for magic in the most unlikely of locales.