Robin Thicke took to the stage at the 56th annual Grammy Awards, performing his hit song "Blurred Lines" with the band Chicago. They started out old-school with a medley of Chicago's music, including "Does Anybody Really Know What Time It Is?," before moving into Thicke's megahit.
"Blurred Lines" grabbed two nominations for Record of the Year and Best Pop Duo/Group Performance, and Thicke's album of the same name was up for the Best Pop Vocal Album award. Thicke was a first-time nominee at the 2014 Grammys.
"Blurred Lines," which was written by Thicke, T.I., and Pharrell Williams, was released in July of 2013 and was the best-selling song of the year in the U.S. and U.K. Thicke made a splash at the 2013 MTV Video Music Awards when he performed the song alongside a twerking Miley Cyrus. The performance was criticized by many for its alleged lewdness, sexism and cultural appropriation.
Thicke wasn't the only star to take the stage on Sunday. Other performers included Lorde, Macklemore and Ryan Lewis, Katy Perry and Madonna.
Keep up with all of the action from the 56th annual Grammys in the live blog below.
01/26/2014 11:46 PM EST
Because The Grammys Aren't Live Because This Isn't 2014 Apparently
call your relatives on the west coast and tell them it's not worth it #grammys

— Kia Makarechi (@Kia_Mak) 4 years ago
01/26/2014 11:36 PM EST
Daft Punk Dominated Grammys Night
"Random Access Memories" was named Album of the Year, the fifth total Grammy Award Daft Punk won on Sunday night.
01/26/2014 11:32 PM EST
The Best
Guys, it happened. I met Beyonce. And she is an angel. And I am not worthy. And I will never stop shaking. #PatheticFanGirlOfTheYear

— Anna Kendrick (@AnnaKendrick47) 4 years ago
01/26/2014 11:31 PM EST
Bow Down
Beyonce lays her eyes on Pharrell's hat, reacts accordingly #Grammys http://t.co/6LlaZFKN1N

— BuzzFeedEntmnt (@BuzzFeedEnt) 1 year ago
01/26/2014 11:29 PM EST
Matt Drudge Weighs In On The Grammys
GAY WEDDINGS AT GRAMMYS

— DRUDGE REPORT (@DRUDGE_REPORT) 5 years ago
01/26/2014 11:27 PM EST
Do You Agree?
Kacey Musgraves is what Sandra Bullock would look like as a country star #Grammys

— Nathaniel Rogers (@nathanielr) 6 years ago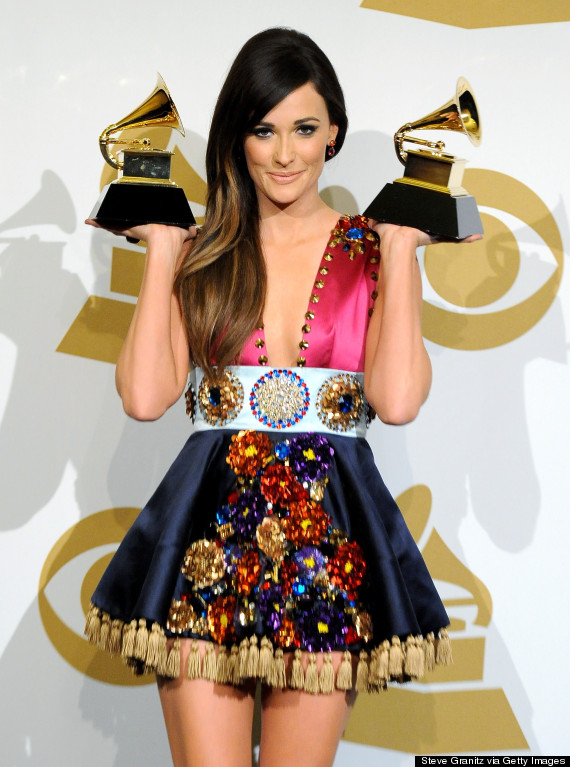 01/26/2014 11:24 PM EST
The Grammys' In Memoriam Segment; Or ...
And now, with the evening's 57,000th piano recital...

— Jody Rosen (@jodyrosen) 4 years ago
01/26/2014 11:22 PM EST
This Is What Madonna Looked Like During "Same Love"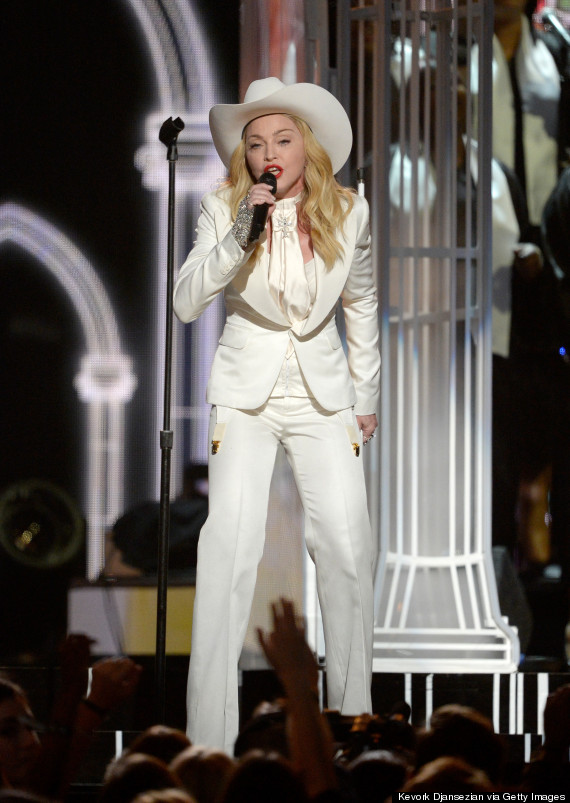 01/26/2014 11:18 PM EST
How The Other Half Is Living Tonight
Me right now scrolling through my newsfeed not watching the Grammys http://t.co/ohvq4xwD7J

— Renee Jacques (@reneejacques) 4 years ago
BEFORE YOU GO
PHOTO GALLERY
The 2014 Grammys Red Carpet