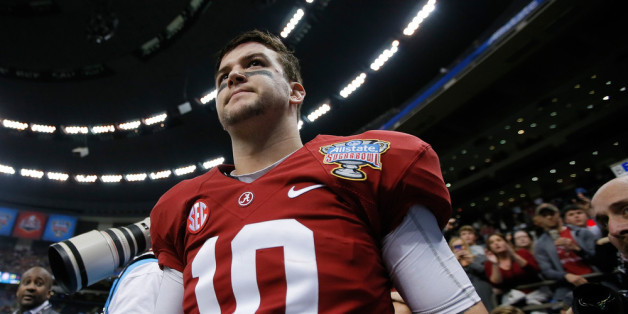 Count AJ McCarron among those who didn't enjoy watching the Grammy Awards on Sunday. No, he wasn't upset about Macklemore. The Alabama quarterback just found the whole thing a bit too evil, apparently.
Is it just me or are some of the Grammy performances so far seem to be really demonic?? Looks like there is a lot of evil in the world..

— AJ McCarron (@10AJMcCarron) January 27, 2014
Based on the time of that tweet, McCarron seemed to be responding to Katy Perry's fiery performance of "Dark Horse."
It wasn't just AJ. The 23-year-old quarterback wasn't the only one to find Perry's routine unexpectedly eerie.
Um, did we just witness actual witchcraft during Katy Perry's #Grammys performance?

— E! Online (@eonline) January 27, 2014