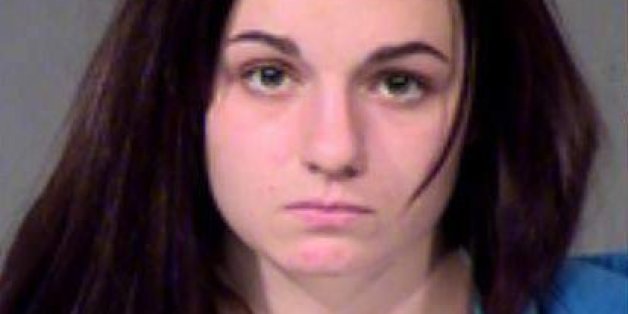 An Arizona woman was arrested after her boyfriend died in a hit-and-run crash, police say.
Brittney Nolan, 20, told investigators that her boyfriend, 20-year-old Jacob Rice, got out of the car during an argument early Saturday morning. She claims she lost control of the vehicle and thought she hit a pole, but kept driving.
Rice's body was found by a jogger at 8:30 a.m. in a Phoenix neighborhood near Carefree Highway, AZ Family reports.
Investigators say they found pieces of Nolan's black Nissan at the scene, and located her at a nearby apartment complex that afternoon.
"I could see that the air bag had been deployed -- that the side of the car is dented in," Lissette Morales, who lives in the complex, told the station.
Nolan didn't appear to be intoxicated during questioning, but she admitted to drinking at a party before the incident, investigators said. She said she didn't realize she hit someone, according to AZ Central.
When Rice got out of the vehicle during their argument, Nolan said she couldn't find him and was fidgeting with her cellphone when she lost control, police said.
She's charged with leaving the scene of a fatal traffic collision. Additional charges are pending, ABC-15 reports.