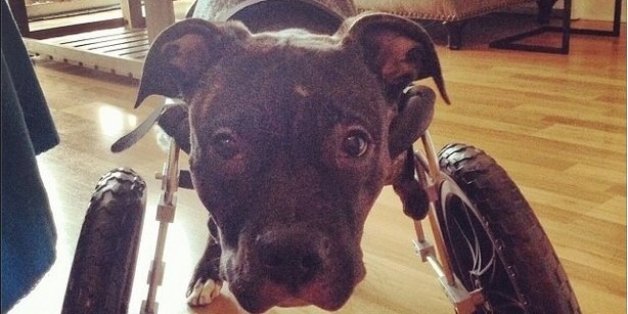 At first, it seemed like no one was going to provide a permanent home for Rex.
The 6-week-old pit bull, who was born without front legs and was mistreated by his original owner, was rescued by a foster-based organization in Elgin, Ill., called Rescue Warriors Corp. However, the organization struggled to find a family willing to give the dog a forever home.
That's when Kimberly Boshold, 24, and her boyfriend, Kevin Koster, saw a picture of the puppy on Facebook. They didn't hesitate to help.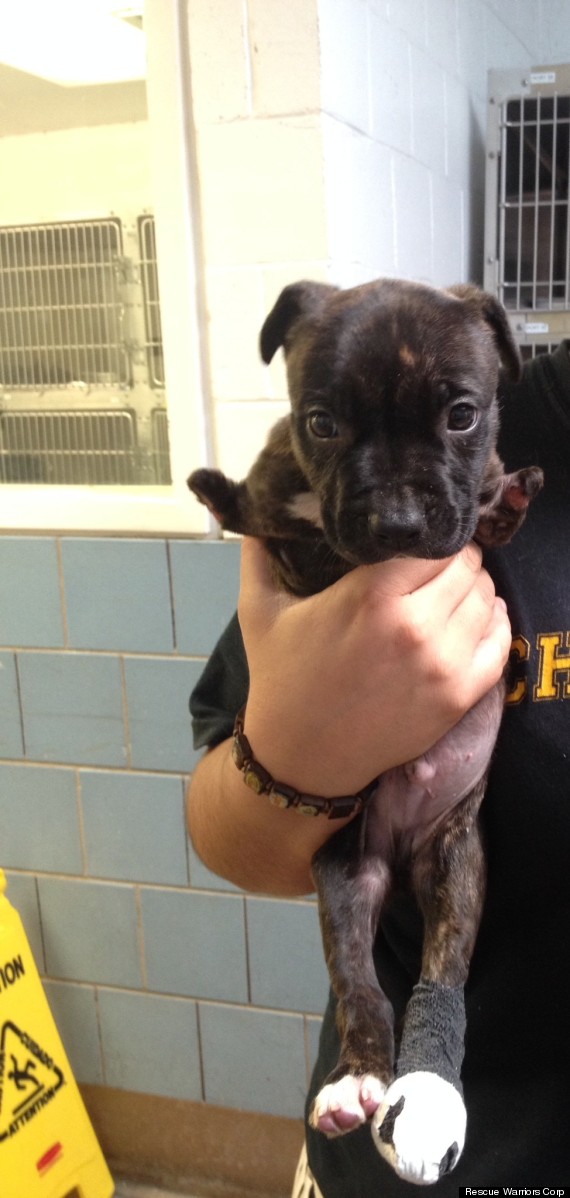 The pair fostered the differently abled dog for two weeks before deciding to permanently adopt him, Boshold told The Huffington Post. They renamed him Cole, and now, six months later, he's an irreplaceable part of their family.
"Everyone keeps telling me, 'Oh, you're such a saint for taking him in. You're such a good person,'" Boshold told HuffPost. "But I'm the one who's lucky to have him. It's the other way around."
Kimmy Chevarria, a board member at Rescue Warriors Corp, told HuffPost that she was at Chicago Animal Care and Control when the pup was first brought in. She said the shelter planned to euthanize him because his disability made it unlikely that he would be adopted. Chevarria took the animal on behalf of Rescue Warriors Corp and fostered him until Boshold came into the picture.
Today, Cole, who has a personally fitted wheelchair from Eddie's Wheels, has his own Facebook page to bring attention to rescue dogs, particularly ones with disabilities. He's also the focus of Boshold's Instagram account.
Boshold told HuffPost that she wasn't intimidated by the fact that Cole is a pit bull.
"You could train a chihuahua to be mean if you wanted to," she said. "Pit bulls are such sweethearts. Every morning, Cole showers me with kisses."
BEFORE YOU GO
PHOTO GALLERY
Hurricane Sandy Animals Rescues