Somewhere in Northern Ireland (near the village of Armoy) along Bregagh Road lies a stunning site: A row of Beech trees that curve in crazy cool ways.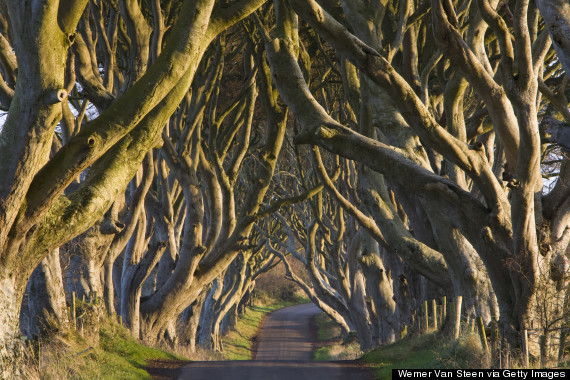 The trees, planted by the Stuart family in the 18th century to dress up the road towards their manor, sit intertwined, creating a truly bizarro site in any season.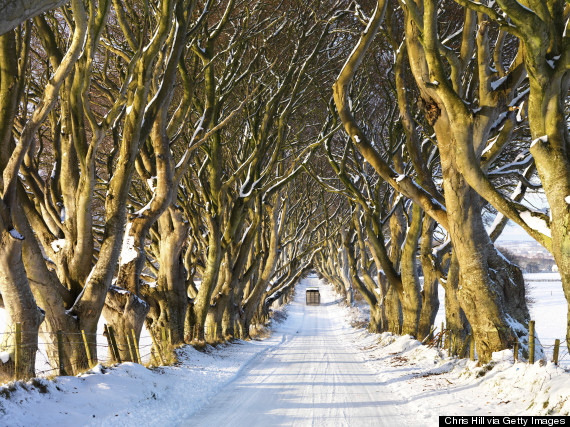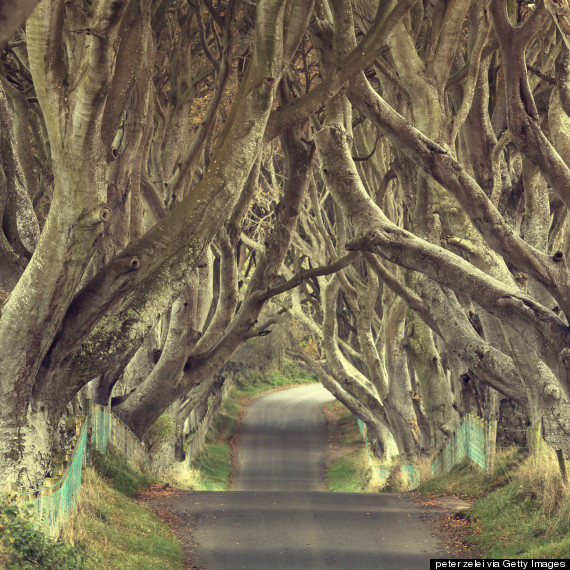 Now called The Dark Hedges by locals and tourists alike (Northern Ireland started using images from the road in their tourism campaigns in the late 1990s), the site has been used for scenes from "Game of Thrones".
Rumor has it that "the Grey Lady" (no, not the New York Times) now haunts the road, especially the last beech tree at dusk.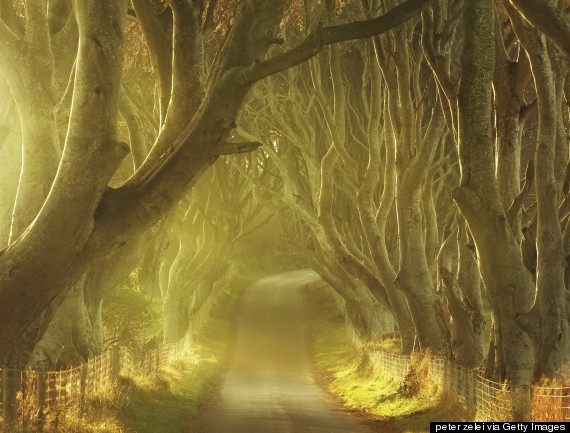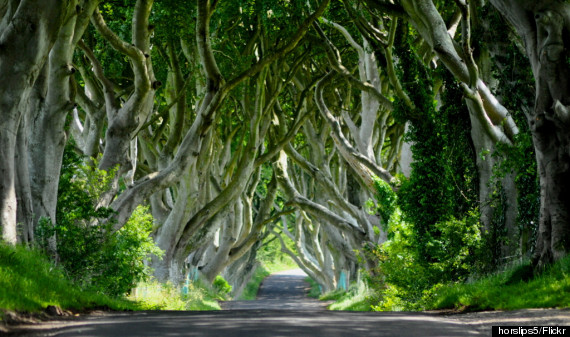 To get here, drive northwest about 50 miles from Belfast off Antrim Coastal Road.
Happy trails!
BEFORE YOU GO
PHOTO GALLERY
An Irish Road Trip