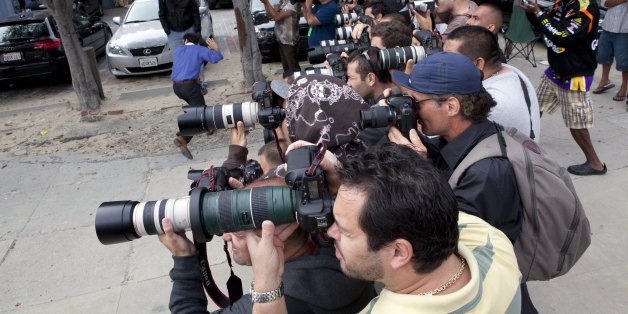 Photographers are taking another hard hit as the priorities of many print publications continue to change.
Johnston Press newspapers' Midlands publishing unit is saying goodbye to all photographers, HoldTheFrontPage reported Monday. The newspapers will begin using freelance photographers and reader-submitted photographs.
"All photographers will soon be leaving titles within the Midlands region following a review – at local level – of the way photographic content is generated," a spokeswoman for Johnston Press said.
While Johnston Press has not yet confirmed the exact number of photographers it will be cutting, the company had once estimated that 24 photographers could soon be on the outs, according to the National Union of Journalists.
The Guardian's Roy Greenslade commented that the general need for photographers today has dropped as smartphones and the popularity of taking pictures has increased dramatically.
"Relying on freelancers - and, of course, citizens with smartphones - to provide pictures is far cheaper than having photographers on staff," he wrote on Monday. "No event occurs - fires, fetes, road accidents, cats up trees, whatever - without someone being on hand to snap a picture. In the real sense of the word, newspaper photographers are therefore redundant."
Photographers have undoubtedly been hit the hardest by the fall of print publications in recent years. Photographers, along with artists and videographers, have lost 43% percent of all jobs in just over a decade. The Chicago Sun-Times announced in May that it was cutting its entire photography staff while the Atlanta Journal-Constitution plans to turn photographers into "multimedia visual journalists." In November, the french newspaper Libération tried to show readers the importance of photographers by omitting all photographs from its issue.
(h/t: Poynter)
BEFORE YOU GO
PHOTO GALLERY
25 Biggest U.S. Newspapers In 2012