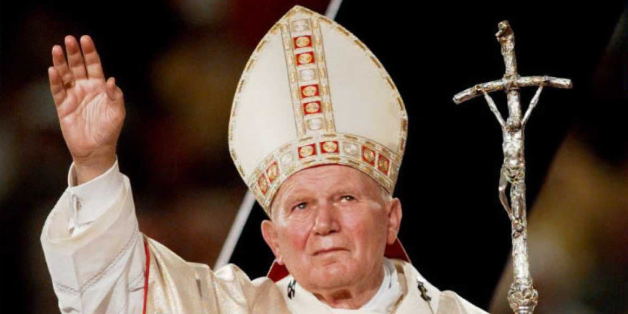 Italian police are searching for a stolen relic that contains the blood of Pope John Paul II, which was taken from the church of San Pietro della Ienca in the mountains of the central Abruzzo region over the weekend, reports the BBC.
A custodian discovered the theft early Sunday morning, noticing that the thieves had broken a window to gain access, said Reuters. After the police arrived, they found the gold reliquary missing, along with a crucifix. The collection box remained untouched.
The relic contains the blood of the late Pope, and is one of only three such relics in the world. Pope John Paul II had a special connection to the small, fairly isolated chapel, which was a private escape for him from the pressures of life in the Vatican.
Paola Corrieri, a member of the local cultural association which supports the chapel, told the BBC, "This is an area that John Paul II visited often, with his secretary and not too many bodyguards. We feel very connected to him. After his death, his secretary, Cardinal Stanislaw Dszuwisz, came and told us that he wanted this church to become a sanctuary."
Pope John Paul II is due to be canonized later this year, which will make his relics more valuable.
Corrieri told Reuters that the crime felt more like a "kidnapping" than a theft. She said, "In a sense, a person has been stolen."
BEFORE YOU GO
PHOTO GALLERY
Saint John Paul II