How does success differ across the world, and across generations? More importantly, how do we feel about success as we grow older? These are questions we have been posing to Huffington Post readers and bloggers across the globe since launching The Third Metric last year, and questions that resonate just as strongly with the recent launch of The WorldPost.
We asked leaders from different countries and different backgrounds what they thought success meant in their 20s and how that has changed. There's plenty of food for thought, and we'd love to hear your contributions in the comments section below.
Tamara Mellon, co-founder of Jimmy Choo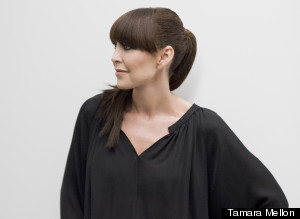 "In my 20s I used to think that material success could buy me happiness. However, having spent many years in between feeling trapped even with some material success, I now know that happiness ultimately comes from within, and can only be won, not bought."
Angie Hicks, founder and chief marketing officer, Angie's List
"When I was in my 20s, I thought success meant having a great career and being able to say I did it all myself. But now I know it really means spending time on things I care about, with people who bring out the best in each other and in me and with whom I can share the ups and downs of work, life and everything in between."
Sallie Krawcheck, owner of 85 Broads and former CEO of Merrill Lynch
"When I was in my 20s, I thought success meant that I wouldn't have to work as hard, but now I know that it really means that I have the privilege of working even harder on things that matter. The idea of 'making it' and then sitting back and allowing the more junior people to do the heavy lifting is an outdated one. Instead, the real rewards of success come from having the ability and the freedom to target one's efforts to where they can have the most impact. The most successful people I know are still the hardest working people I know....and very often the happiest with their work."
Tyra Banks, TV personality and former model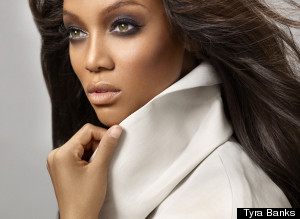 "When I was in my 20s, I thought success meant booking as many modeling jobs, being on as many covers as possible and doing as many runway shows as I could. Now I know it's about creating jobs for other people. It's about expanding my business and corporation so that it empowers other women so that they have financial independence and strength."
Padmasree Warrior, chief technology & strategy officer at Cisco
"When I was in my 20s, I thought success meant fame, but I know now it really means impact."
Andy Puddicombe, co-founder of Headspace
"When I was in my 20s, I thought success was defined by others, but now I know it is defined by what we do for others.
"Being a Buddhist monk during this time gave me the space to appreciate how we are all interconnected. It showed me how our perception of self and other defines our experience of life. It taught me that with the right motivation, anything and everything is possible...even kindness and compassion in adversity."
Arianna Huffington, chair, president and editor-in-chief of The Huffington Post Media Group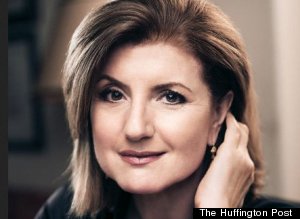 "When I was in my 20s, I thought success was synonymous with climbing the ladder -- a definition that included being stressed, sleep-deprived and burned out much of the time. Now I know the importance of a third metric of success that goes beyond money and power, one that includes our well-being, wisdom, capacity to wonder and to give."
Sir Richard Branson, founder of the Virgin Group
"When I was in my 20s, I thought success meant creating companies that staff and customers loved being a part of -- and most importantly having fun along the way.

"Now I know it really does mean the same as it did back then, but with added focus upon looking after people and the planet, alongside profit.

"In my 20s I didn't have children and hadn't married my wife, Joan. Once Holly and Sam were born, I realized the importance of leaving the planet in a better state than we found it for our children and our children's children."
Janice Marturano, executive director of the Institute for Mindful Leadership

"When I was in my 20s, I thought success meant accomplishments, going up the ladder, finishing law school at NYU and getting involved in the acquisition world. It was more about, 'What's the next thing I can learn?' Now I am most engaged in helping people develop, and I think that's a measure of success. Passing along what I can."
Joanna Coles, editor-in-chief, U.S. edition of Cosmopolitan

"When I was in my 20s I thought success meant I needed everything to happen right now, in that very moment. I had no idea that life ebbed and flowed and that everything -- every little thing -- was all contributing to a bigger picture. I was so impatient to get going on a big adventure in work, in love and in life, and it felt like nothing was happening fast enough!
"Now I know it was all happening. Every job was leading to the next one, every person I met was leading to the next one. Every trip was leading to the next one. Every challenge was leading to a new and bigger challenge. And every opportunity was leading to another, even better opportunity. Success now means I understand the value in every encounter and I love knowing that the challenges are endless."
Adrienne Clarkson, Canadian journalist and former governor general of Canada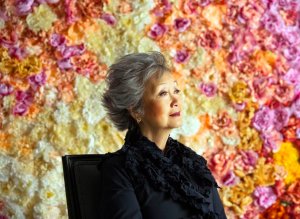 "When I was in my 20s, success seemed to be a destination that I wanted to arrive at. But I learned over time that there is no finish line that you cross to be considered successful. My goal has always been to have an interesting life, and now I know that success is to simply continue living that life."
Carla Buzasi, editor-in-chief of HuffPost UK
"In my 20s I thought success meant the perfect job, the perfect marriage and the perfect family, all of which I assumed I'd have by the time I hit 30. Instead, I've discovered that it's in the imperfections you find happiness. There is a John Steinbeck quote that I love, 'And now that you don't have to be perfect, you can be good,' which I think most eloquently sums up what I've discovered in the past few years."
Yannick Alleno, French chef, founder of Yannick Alleno group
"When I was 20 I had already been working for five years. To me, success meant work ... Today it has changed. To me, success is to have reached a degree of maturity in my art. I learned to emancipate myself from the standards of Nouvelle cuisine which I had been taught, and express myself differently. Now I feel free and this is fantastic. When you can offer an incredible culinary dimension to your customer, there's nothing like the immediate feedback that we get. When someone says how amazing what you've just done is, it truly makes your day. Even though there's a lot of work behind it."