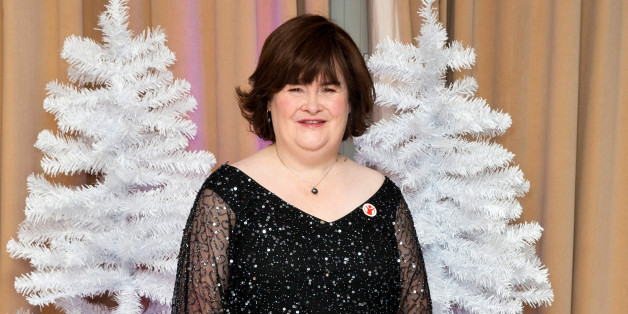 "Britain's Got Talent" star and multi-millionaire Susan Boyle has plenty of cash, but she's retained her humility.
The 52-year-old songstress has reportedly applied for a minimum wage job at Ladbrokes, a betting parlor in her hometown of Blackburn, Scotland.
"Susan Boyle walked into the shop and inquired about the job advertised in our window. We were all in shock," said David Corr, the Ladbrokes manager who spoke with Boyle about the open position.
A witness tells London's The Sun newspaper that Corr initially chuckled at Boyle, thinking it was a joke. Once he realized that she was serious, though, he gave her all of the relevant information.
Page Six estimates that Boyle has a net worth of $33 million. The job will reportedly pay $10.65, or just a bit more than £6, per hour.
Apparently, Boyle just wants to get back to her roots. A spokesperson from Ladbrokes told Daily Mail that the singer had previously applied for a job with the company before she became famous. Blackburn residents regularly see Boyle out and about around town, and a community member who runs into her frequently said, "She is very down to earth and likes the simple things in life." Simple things, indeed.
In March of 2014, Boyle embarks on a two-month, 19-show tour throughout England and Wales. If she gets the job, she's going to have to ask for quite a lot of time off.
BEFORE YOU GO
PHOTO GALLERY
Celebrity News & Photos