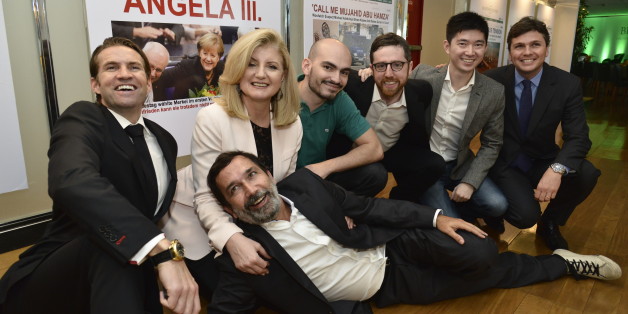 On Tuesday, The Huffington Post launched its ninth international edition, Brasil Post, in Sao Paulo. The site, created in partnership with the Abril Group, is the first edition in South America, and marks the fifth continent reached in HuffPost's international expansion.
The site's editorial director is Ricardo Anderáos, who has been the social media director at the Abril Group and worked as a reporter and editor for several Brazilian outlets, including Estadao.com, where he was editor-in-chief, and MTV Brasil, where he was head of digital. The editor-in-chief, Otávio Dias, has worked at some of Brazil's most influential newspapers and websites, including Folha de S. Paulo and O Estado de S. Paulo.
In her blog post introducing the site, Arianna wrote that:
Brasil Post will be covering it all. Through a mix of original reporting and opening up our blogging platform to voices both new and well-known, we will not only tell the stories of the news and events shaping Brazil but also capture the spirit of its people. As we launch new editions internationally -- Brazil is now our 10th country -- we have discovered just how eager our readers around the world are to learn about the lives and traditions of people in countries other than their own. So we'll be putting the spotlight not just on Brazil's political and business life but also on all the ways Brazilians unplug and recharge -- including their active nightlife and tradition of botecos, bars where people gather for drinks, fingerfoods, conversation and music. And of course we'll be covering Brazilians' passion forfutebol, and the beach culture of Brazil's many coastal communities.
Check out photos from the launch event, which took place at Abril's headquarters on Tuesday.
PHOTO GALLERY
Brasil Post Launch