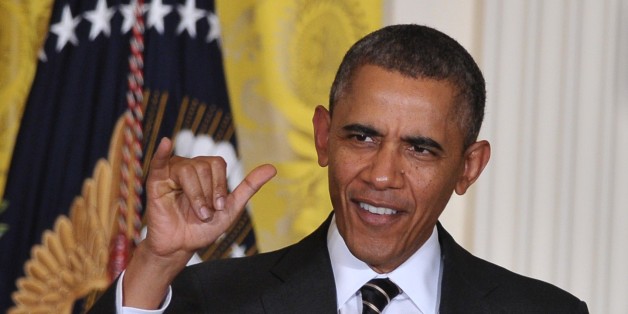 At least we know someone will be laughing during President Obama's State of the Union address.
Fusion will be covering Tuesday's address with an anything but ordinary approach, using talking puppets and a comedian to commentate Obama's speech. The round-table participants will include a one-eyed alien named Yerd Nerp, conservative squirrel Star Schlessinger and a talking Hot Dog, Variety reported Monday.
Comedian Paul F. Tompkins will host the show, while the voices of each puppet will also come from comedians. Fusion's senior vice president and chief programming officer Billy Kimball said that the network's choice to take a comedic stance is an effort to break the mold of typical political coverage.
"ABC's 'State of the Union' is more or less the same as CBS and NBC and CNN, so we don't see any particular reason to throw our hat into the exact same ring," Kimball said, according to Variety. Kimball added that the decision to use puppets "comes from our content mission to come up with new and unconventional ways to add entertainment value."
Fusion declared that it would be a "different type of network" from the start, airing a sharp, discussion-based news show with Jorge Ramos at 8 PM followed by a comical satire-based show at 9 PM. But Tuesday's show is sure to be unlike anything else viewers will get from State of the Union coverage.
"As far as I'm aware, Hot Dog is the only talking luncheon meat on television at the moment," Kimball said.
(h/t: Variety)
BEFORE YOU GO