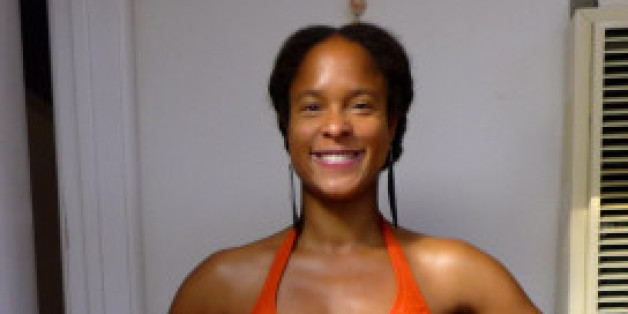 I have 3 kids, so whats your excuse…?
Oh wait, wrong photo… That was before I had kids. LOL. Today I just wanted to share with you that bodies change; my body changes and I'm okay with that. I think it's detrimental to most of our mental health and happiness to start asking ourselves or even others, What's your excuse [for not looking a certain way]?
I videoed myself about 5 1/2 weeks ago, and showed how my belly looked more like I was 7 months pregnant. My uterus was still huge, 10 days postpartum. So, right now, it is December 21, 2013. I am about 7 1/2 weeks post partum. We're going to celebrate Winter Solstice tomorrow at Limantour Beach. I will be wearing my orange bikini of course, and this is what I'll look like.