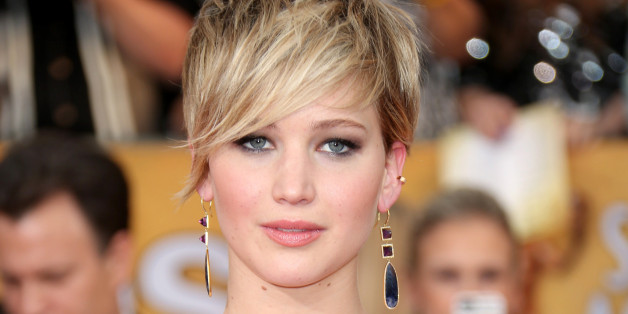 Jennifer Lawrence tends to make headlines for her charm and talent, so file this story under both: JLaw almost walked into a men's bathroom ... but didn't.
E! News reports that Lawrence and her "Hunger Games" co-star Liam Hemsworth were spotted on Jan. 25 at the The Bookhouse Pub in Atlanta before heading over to MJQ Concourse club. Lawrence apparently kept a low-profile -- so low that it didn't go unnoticed when she "almost walked into the men's bathroom."
We're sure your lives have been enriched now that you know she almost entered the men's room at an Atlanta bar, but didn't.
BEFORE YOU GO
PHOTO GALLERY
Jennifer Lawrence