Sienna Miller has been in show business for over a decade, appearing in movies like "Alfie" and "Layer Cake." But the former model really got noticed when she began dating Hollywood heartthrob Jude Law in her early 20s.
In a new interview with Esquire U.K., Miller poses topless and opens up about her career, her romance with Law and that phone hacking scandal, which had "a massive effect" on her.
Discussing her start in Hollywood, a now 32-year-old Miller said, "I was really naive, I think. I was a young 21. Not green as grass –- I was by no means an innocent -– but I had faith in the goodness of everyone. I was very open. And that led me into all sorts of situations that backfired."
The British star ended up getting into some trouble after her fame took off, admitting that her bad behavior almost ruined her.
"On set, I was first to arrive, last to leave, best friends with the crew, totally professional, no d---ing around," she explained. "But when I wasn't at work, I wasn't behaving the way you should. I'm very lucky to have a second chance in that town."
A lot of rumors surrounded Miller following her breakup with Law in 2005 and her alleged affair with actor Daniel Craig. She was involved in a high-profile scuffle with the now-defunct tabloid News of the World, who admitted to hacking into her phone. (Law is currently waging war against the tab, answering personal questions about Miller and Craig's reported romance while he served as a witness on the trial in London.)
Following the scandal, Miller took a break, telling Esquire she "felt like I had no control over any aspect of my life, professionally or personally. So I deliberately disappeared."
"It's so personal, it's such a raw nerve, it had such a massive effect on me, on my life and career, that I don't know what would come out of it except I will kind of vent, in a fury," she said of the phone hacking drama. "Believe me, there is a torrent of abuse I would love to hurl at half of their faces. But there are more eloquent people. I don't trust myself. I'm too volatile."
These days, Miller is a mom to 1-year-old daughter Marlowe with fiance and fellow actor, Tom Sturridge, and is "really settled."
"He's the perfect balance to my lunacy, which makes him sound really boring but he's not, at all," she says of Sturridge. "It's good, it works. It's not easy, of course, but we're a family and I love that."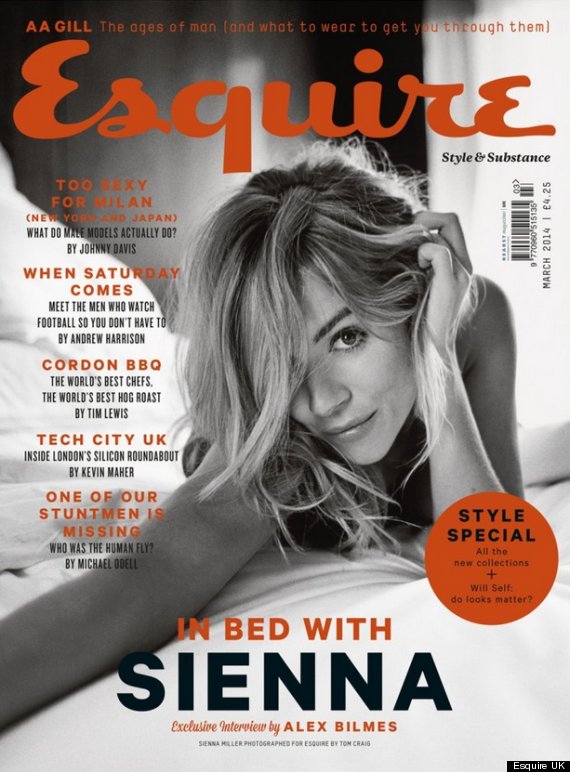 BEFORE YOU GO
PHOTO GALLERY
Sexy Backs!