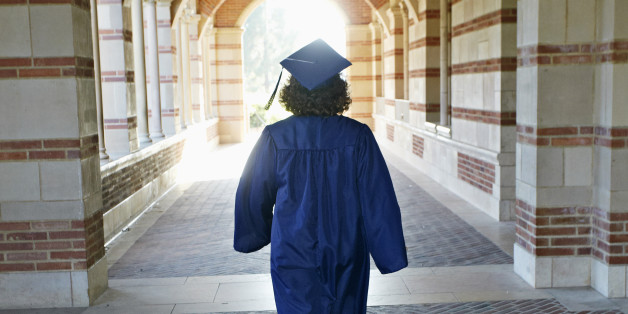 "You shouldn't enter college worried about what you will do when you exit," David Rubenstein, co-founder of the Carlyle Group, said at a World Economic Forum panel discussion last week on the state of the humanities.
These words may be comforting to the thousands of humanities and social sciences undergraduates who have been told that by choosing their major, they've chosen a life of underemployment, debt and ramen.
Needless to say, humanities majors tend to get a bad rap. Mention of the humanities in the media is often accompanied by the word "decline," followed by reports of bleak job prospects. Philosophy, English and History -- three of the most popular humanities majors -- also topped The Daily Beast's most useless majors list in 2012. But is future earning potential really the best way to judge an area of study?
As Jordan Weissmann wrote in The Atlantic last week, money is a pretty bad way to measure the value of a college major. In addition to the self-selection bias (creative writing majors will likely be less motivated to earn lots of money than business majors), Weissmann explains that there is value in choosing an area of study that you truly care about.
"There's something to be said for encouraging students to study something that they enjoy, or have a natural talent for," writes Weissmann. "Namely, they're more likely to stick at it. When a bored or frustrated student switches majors, whether it's from engineering to biology or economics to sociology, it often increases their time to degree, which in turn makes it less likely they ever graduate."
What's more, the broke-unemployed-humanities-major stereotype may not have much of a basis in reality. According to data from the Association of American Colleges and Universities, as reported by The Atlantic, humanities and social science majors earn a similar amount as pre-professional majors do over a lifetime. And as Rubenstein noted at Davos last week, career-specific skills can often be learned on the job -- whereas critical thinking and problem-solving skills are invaluable benefits of a humanities education -- as demonstrated by the many Wall Street executives who studied humanities in college.
The proof is in the pudding: Stereotypes and statistics asides, a number of liberal arts and social sciences majors go on to have successful careers in a variety of fields, including business, tech, law and politics.
Here are 10 highly successful people, from TV hosts to presidential candidates to Wall Street CEOs, who prove that humanities majors are anything but useless -- and that money isn't a very good judge of a college major.
Mitt Romney, English Former Republican presidential hopeful Mitt Romney came out of the closet about being an English major during a 2012 guest appearance at Otterbein University in Ohio. One professor in the English department at Brigham Young University, Marshall Craig, said that Romney was even considering a PhD program in English.
But after his four-year liberal arts stint at BYU, Romney went on to instead earn graduate degrees in business and law from Harvard.
Ted Turner, Classics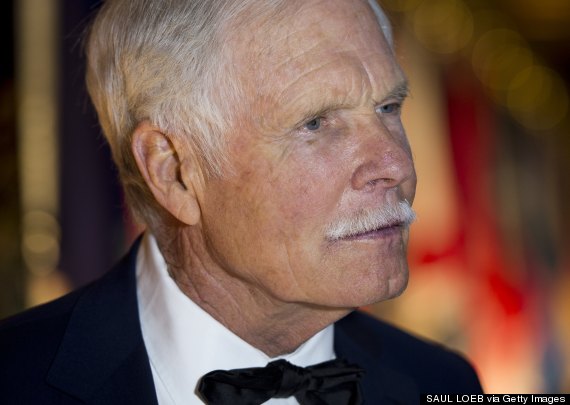 CNN founder Ted Turner chose to focus his studies on the wisdom of the ancients as a Classics major at Brown University, much to his father's chagrin. After hearing of Turner's decision to study classics, his father sent him an angry letter, which Turner submitted to be published in the student newspaper.
"I suppose everybody has to be a snob of some sort, and I suppose you will feel that you are distinguishing yourself from the herd by becoming a Classical snob," his father wrote in the letter, later detailed in Turner's autobiography Call Me Ted.
Conan O'Brien, History & American Literature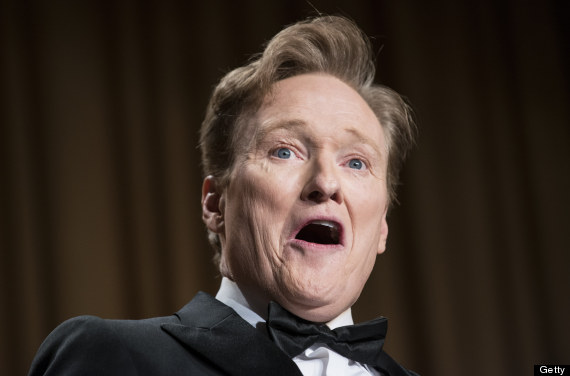 Comedian Conan O'Brien spent his time at Harvard studying history and American literature and editing humor publication The Harvard Lampoon, until graduating with a BA in 1985. O'Brien then moved to Los Angeles and began writing for HBO, and his career in television was born.
In 2010, 25 years after he graduated, a fan found a copy of O'Brien's senior thesis, "Literary Progeria in the Works of Flannery O'Conner and WIlliam Faulkner," at the Harvard library and surprised the comedian with it. O'Brien compared the experience of looking at the thesis again for the first time in years to "a Vietnam vet going back into the jungle."
Carly Fiorina, Medieval History & Philosophy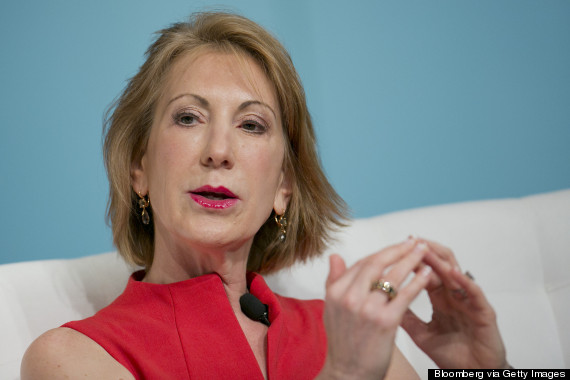 Carly Fiorina, the former CEO of Hewlett-Packard Company, didn't study economics or computer science as an undergrad, as you might expect. Instead, the tech executive spent her days immersed in medieval history and philosophy at Stanford University, Business Insider reported.
Fiorina later dropped out of law school, and then went on to earn her MBA from the University of Maryland and a Masters of Science in Business from MIT.
J.k. Rowling, French & Classics If you assumed bestselling writer J.K. Rowling was an English major, you're wrong. The "Harry Potter" author, who attended the University of Exeter in Southern England, wanted to study English, but decided against it based on her parents' concerns. Instead, she took courses in French and Classics.
"My parents wanted me to take a vocational course, or study 'useful' modern languages," Rowling writes on her website. "They thought that English Literature (my preference) was a 'where-will-it-lead?' option, so, I studied French –- which was a mistake. I really should have stood my ground. On the plus side, studying French meant living in Paris for a year as part of my course."
Steven Spielberg, English Before he made it big in Hollywood, Spielberg studied English at California State University at Long Beach -- and clearly, reading and analyzing novels through history helped develop the legendary director's sense of storytelling. Still, it was at Universal Studios, starting the summer before college, where his real education took place. As Tom Powers wrote in a Spielberg biography:
During the summer before college, Spielberg took a tour of Universal Studios in Los Angeles. The studios were one of the main places for making movies. He wandered away from the tour and talked with the men and women who made movies at Universal. The next day, Spielberg returned to the studio. He wore a suit and carried a briefcase. He simply walked into the studio looking like an important person. The guards at the front gate didn't stop him.
Spielberg went to Universal every day that summer, often sneaking onto movie sets -- that is, until a security guard found the budding filmmaker on a Hitchcock set and threw him out.
Stewart Butterfield, Philosophy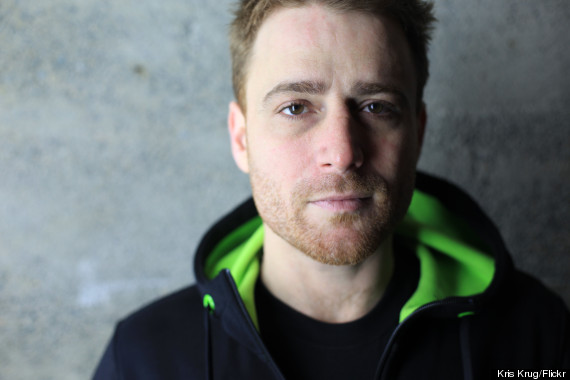 Philosophy majors and tech start-ups have, again and again, proved themselves to be a surprisingly good fit. Stewart Butterfield, the co-founder of Flickr -- an online photo-sharing platform with over 6 billion photos uploaded, acquired by Yahoo! for an estimated $35 million in 2005 -- got his bachelor's and master's degrees in philosophy at University of Victoria and Cambridge, respectively, with a focus on philosophy of mind.
The British Columbia tech entrepreneur has been featured on the cover of Newsweek and was the recipient of the University of Victoria's Legacy Award in 2008. Now, he's working on an online game, Glitch, which is based around "crowd-sourced civilization-building."
"I think if you have a good background in what it is to be human, an understanding of life, culture and society, it gives you a good perspective on starting a business, instead of an education purely in business," Butterfield told University of Victoria students in 2008. "You can always pick up how to read a balance sheet and how to figure out profit and loss, but it's harder to pick up the other stuff on the fly."
Lloyd Blankfein, History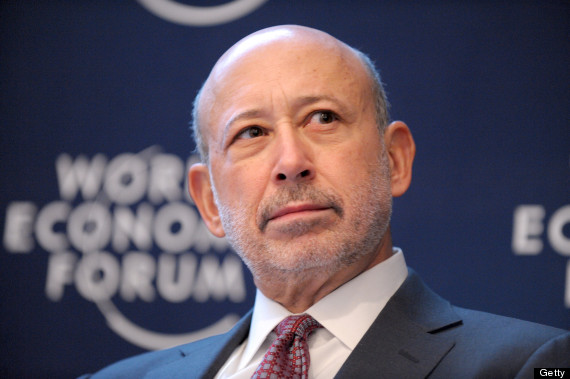 Want to run one of the world's largest banks? Don't worry about majoring in business or economics -- just take it from Lloyd Blankfein, who studied history as a young scholar at Harvard before going on to become the CEO of Goldman Sachs and one of the wealthiest people in the world.
In a talk with Goldman Sachs interns last year, Blankfein shared his secrets to success, emphasizing the value of being a "complete person" with strong interests both at work and outside the office.
"I think you also have to be a complete person," Blankfein said. "You have to be interesting. You have to be somebody who is interesting to yourself."
Jon Stewart, Psychology Before launching his career in television, the Emmy Award-winning TV host, comedian and political satirist studied psychology at the College of William & Mary. When interviewing Tal Ben-Shahar, a Harvard professor of positive psychology, on "The Daily Show," Stewart said, "I was a psychology major, so I know a lot of it is bullsh*t."
Stewart may not have pursued a career in the field of psychology, but he did meet his alma mater's definition of success for their graduates: "Doing something you love and doing it well. Very well."
Jamie Dimon, Psychology & Economics Before getting his MBA at Harvard and launching a highly successful career on Wall Street, J.P. Morgan CEO Jamie Dimon studied psychology and economics. Despite graduating fourth in his high school class, Dimon didn't get into his school of choice, Brown, and instead attended Tufts University. Dimon graduated summa cum laude in 1978, and according to his college friends, was "one of those irritating people who do really well without really trying."
Dimon continued to do well, to say the least, through his time Harvard Business School and into his career in banking, working his way up to #22 on Forbes' list of the world's most powerful people.
BEFORE YOU GO
PHOTO GALLERY
Daily Habit Of These Outrageously Successful People