Melody Williamson is only 15 years old, but her music career is on a path that might give Taylor Swift a run for her money. The Nashville native has been performing with her family band, Williamson Branch, since the age of 2 and has already written 13 original pieces.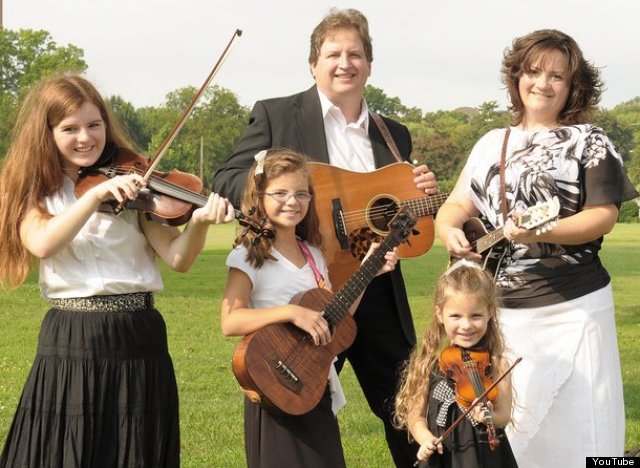 From left to right: Melody, 15, Kadence, 11, Caroline, 4; father Kevin, and mother Debbie.
The teen singer-songwriter feels there is a loss of genuine soul in modern country music and longs for a deeper meaning in lyrics, which she sings about in her latest song, "There's No Country Here." Watch the talented singer in the video above.
In a phone interview with The Huffington Post, the ninth grader -- who juggles both school and band travel -- shared some of her thoughts on being a teen performer and what country music means to her.
Could you tell us a little bit about performing with your family band? Do you ever get nervous?
My parents started performing bluegrass before me and my sisters were born, and as we've grown, the band has grown. We've been playing little venues ever since, and are beginning to travel a little. My little sister [Kadence, age 11] started playing bass with us a little under a year ago, but we've performing ever since I can remember. When you grow up doing it [performing], a lot of the nerves just depend on who is in the audience.
The Williamson Branch performs mostly bluegrass, country and gospel. What is it about those genres you love?
They [the genres] are very down-to-earth, and speak to who you are. They are very disarming. You can use them to portray a lot of different messages, and people really accept what you are saying when they are used in that context.
What country musicians inspire you?
I absolutely love to listen to Dolly Parton, Loretta Lynn and The Whites. Breaking out of the country genre, I like Sonya Isaacs family band, based in Nashville. I also like Alison Krauss, of course, and a lot of other country women singers.
Do you have any examples of modern country artists or songs you don't like?
I don't want to point fingers specifically, but I think the whole music genre has lost a considerable amount of class, and lost what it originally set out to do, and it's really the music itself rather than specific artists.
Do you hope to pursue music as a career? What are some of your other interests?
Absolutely. I also love to act, write stories and hang out with my friends.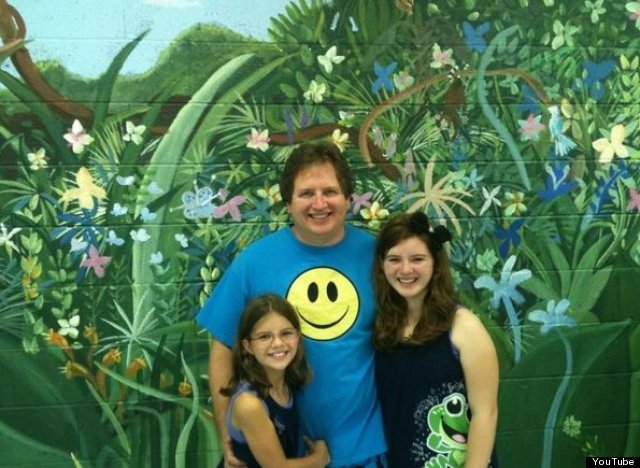 Kadence and Melody with their father Kevin.
BEFORE YOU GO
PHOTO GALLERY
American Country Awards